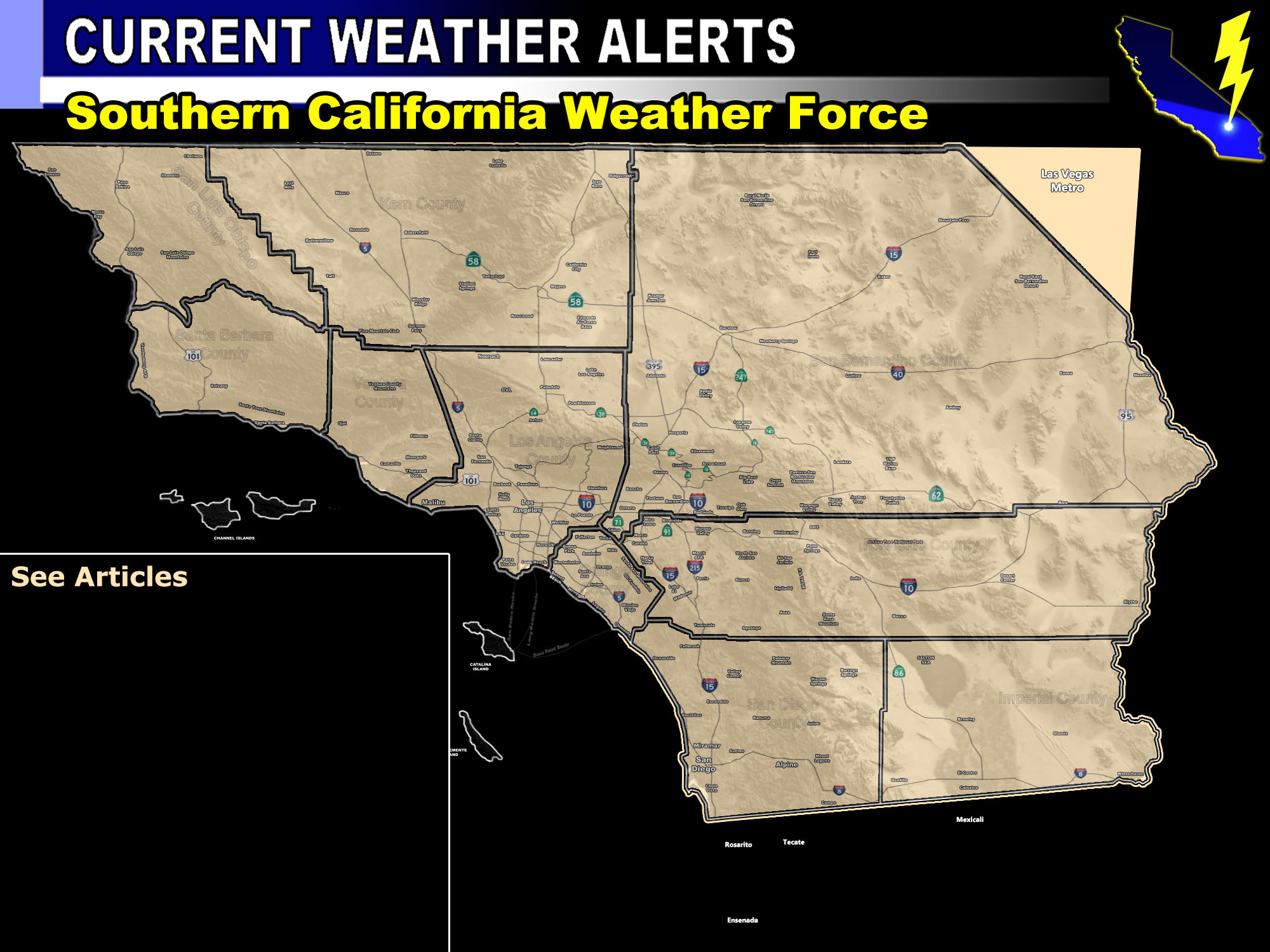 Issued Zones:  Kern County Mountains above 4,000 FT, including the Gorman Pass …
Site:  Southern California Weather Force has issued a Winter Weather Advisory effective Saturday evening through Sunday morning …
Date:  11/30/18 at 1:40pm PT
Forecast: A northwest to southeast moving cold-front will make way through the Kern County Mountains starting Saturday evening.  This type of pattern will provide a snow-level of 4,000 FT, with flakes (non-sticking) down to 3,500 FT. 

A dusting to up to 2″ is possible .. including on the Gorman Pass Saturday night into Sunday morning.  This will move out over the day on Sunday.  Gusty winds are likely with this as well …

PREMIUM MEMBERS – Click here to check out what is updated today in the SCWF member area …
Join A Micro-Climate Group On Facebook For These Alerts – Click Here To Find Your Location Served By SCWF Today!
10 mile rule:  These alerts issued on this site means that within your zone and 10 miles from you will see the event forecast for.  You may or may not see the event but it means you are in the zone or 10 miles from where someone will.
Forecaster: KM