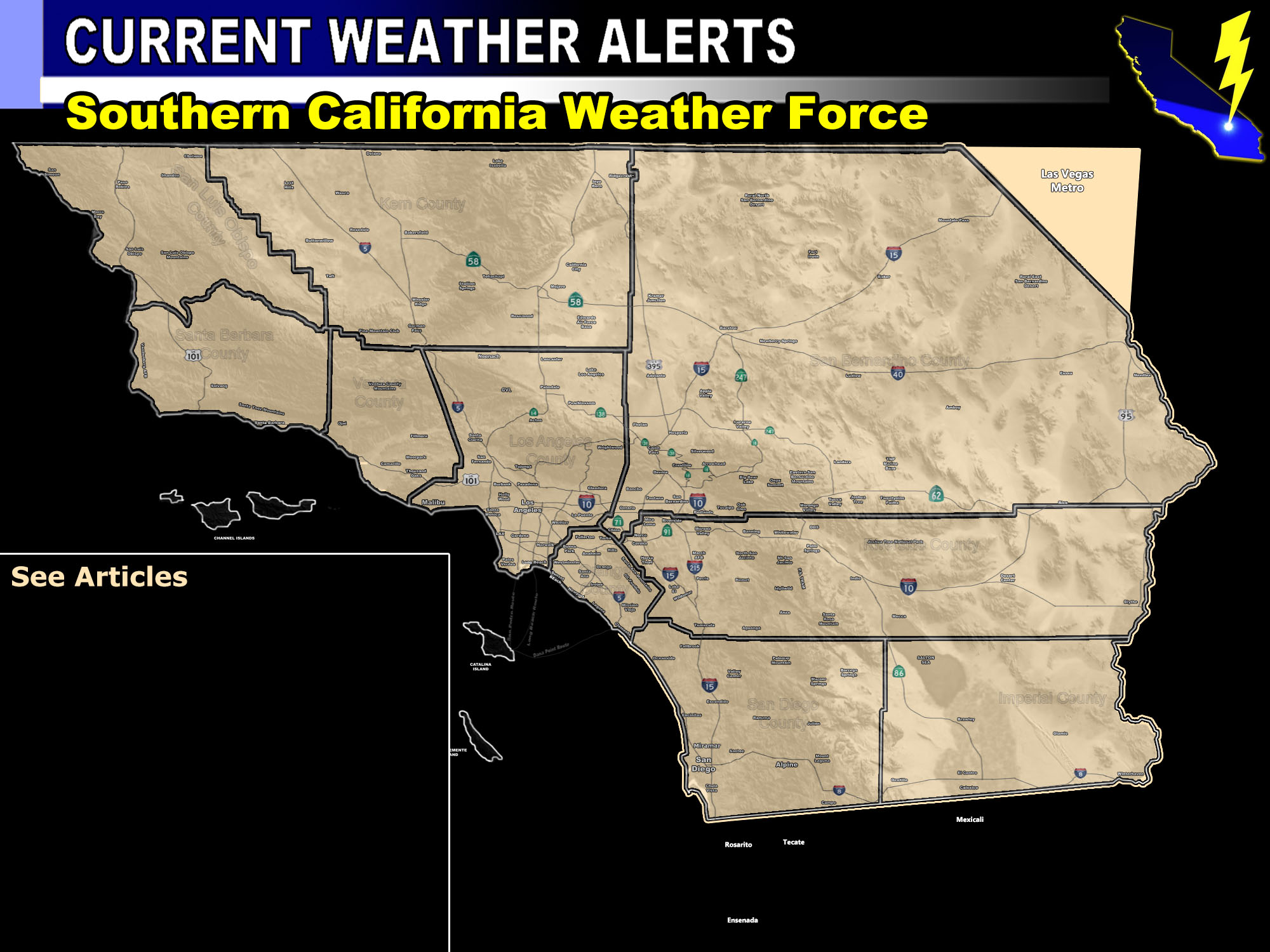 Issued Zones:  Kern Mountains … Los Angeles Deserts … High Desert Metro … Los Angeles and San Bernardino Mountains above 5,000 FT …
Site:  Southern California Weather Force has issued a Winter Weather Advisory effective now through Wednesday
Date:  12/4/18 at 12:30pm PT
Forecast: For the Kern Mountains and High Desert zones.  The offshore component discussed into the surface low is actually drying the low levels out, a reason your temperatures were freezing and below in the High Desert.
This drying of the low levels with moisture streaming overhead TONIGHT after midnight into early Wednesday morning … JUST MIGHT make the ground freezing while the freezing level remains higher than 7,000 FT.
Putting two and two together, this complex pattern is being monitored in the High Desert zones for the chance of flakes and/or a mix/ice … including the Kern Mountains.  Given the temperatures will be freezing at the surface and some warmer air above that (odd).. this could give the area ice or sleet, which could freeze the roads on impact and make for a travel danger.
As for the San Bernardino Mountains … Snow level starting at 5,000 FT on Wednesday with the first batch of moisture will bring a quick bout of snowfall with it before the level rises above Big Bear Lake level later in the day, ending the snow and changing it to rain as warm air advection starts.
PREMIUM MEMBERS – Click here to check out what is updated today in the SCWF member area …
Join A Micro-Climate Group On Facebook For These Alerts – Click Here To Find Your Location Served By SCWF Today!
10 mile rule:  These alerts issued on this site means that within your zone and 10 miles from you will see the event forecast for.  You may or may not see the event but it means you are in the zone or 10 miles from where someone will.
Forecaster: KM