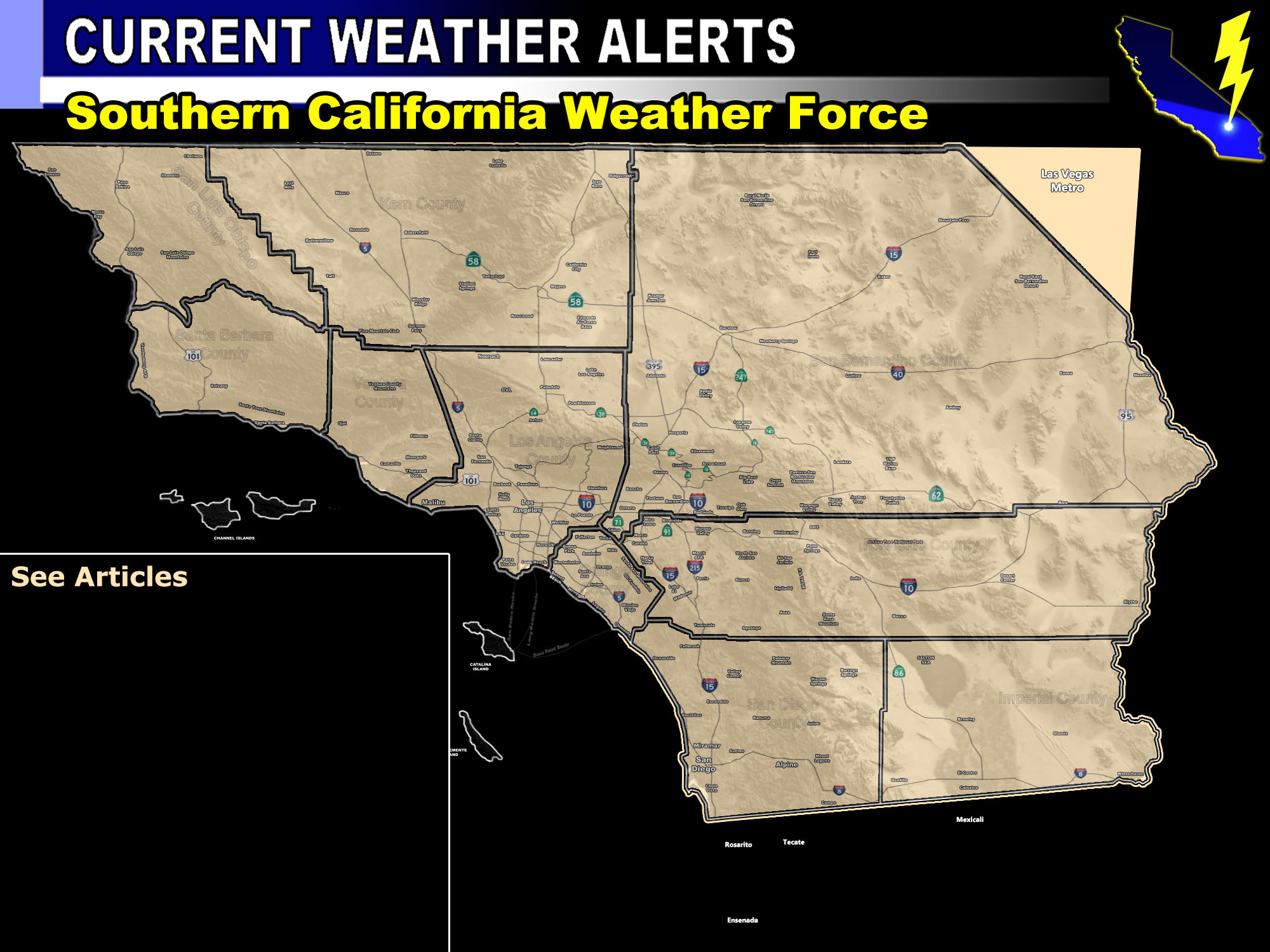 Issued Zones:  Most of OC and The IE … San Diego County …
Site:  Southern California Weather Force has issued a Thunderstorm Watch effective Christmas Day …
Date:  12/24/18 at 9:00pm PT
Forecast: A potent yet weak at the same time storm system for the region will bring a glancing blow.  The upper divergence associated with the cold core will briefly make an entrance starting around the Long Beach or Costa Mesa areas in Northwest Orange County, with the divergent line extending northeast from there to Ontario. 

This zone outside of the box in the alert graphic should be a 'weather advisory' for very isolated thunderstorm activity.

Most of the thunderstorms however will be in the box, mainly across Southern OC/IE and most of San Diego County later in the morning. 

Thunderstorms in this boxed area could bring hail, gusty winds, and cloud to ground lightning so be advised.  Storms should move out over the afternoon …

PREMIUM MEMBERS – Click here to check out what is updated today in the SCWF member area …
Join A Micro-Climate Group On Facebook For These Alerts – Click Here To Find Your Location Served By SCWF Today!
10 mile rule:  These alerts issued on this site means that within your zone and 10 miles from you will see the event forecast for.  You may or may not see the event but it means you are in the zone or 10 miles from where someone will.
Forecaster: KM