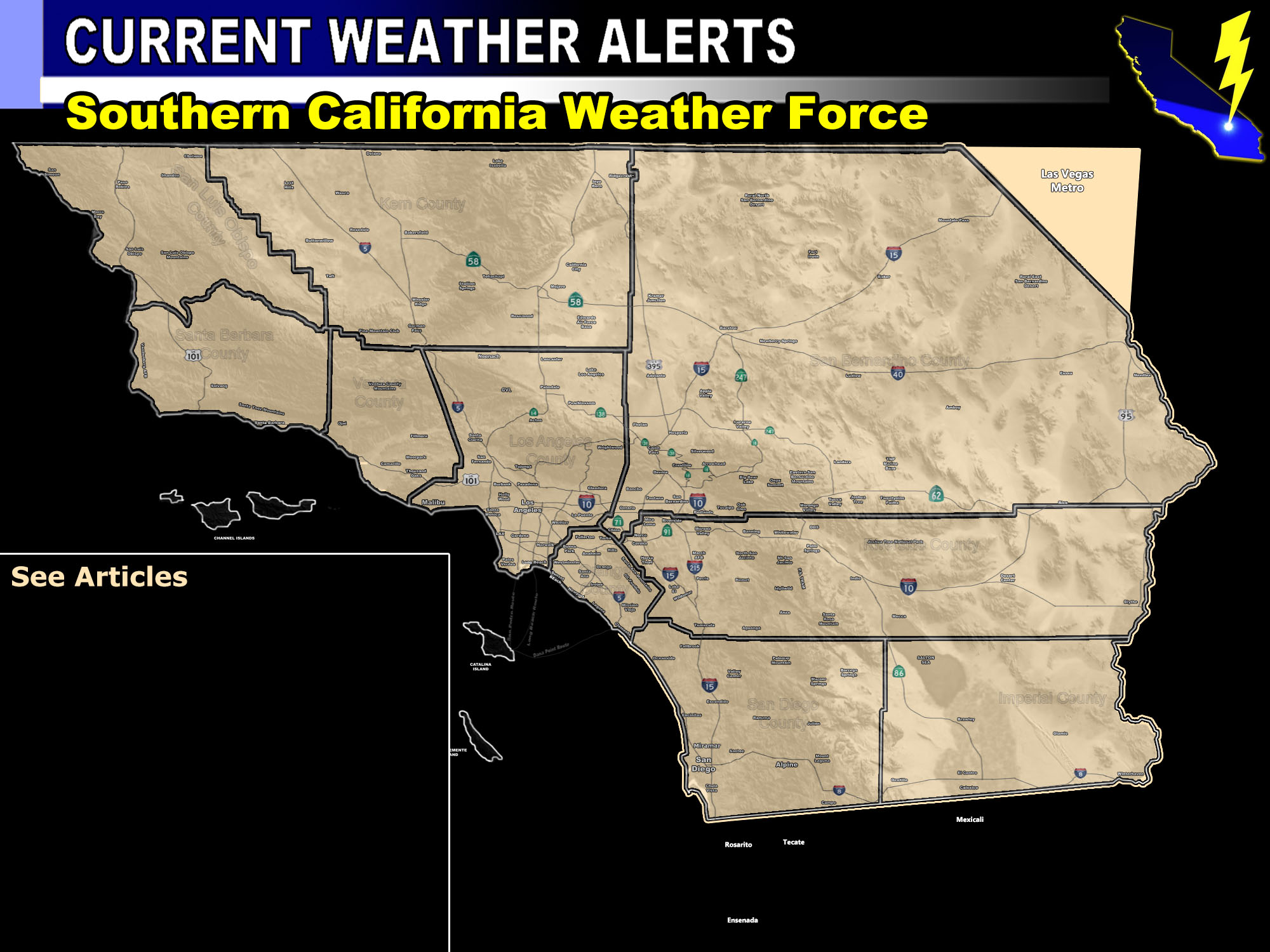 Issued Zones:  Above 4,000 FT in the Kern, Ventura, Santa Barbara, San Bernardino, Riverside, and San Diego Mountains …
Site:  Southern California Weather Force has issued a Winter Weather Advisory effective Christmas Day
Date:  12/24/18 at 3:15pm PT
Forecast: Rain will turn to snow by Christmas Morning and bottom out at the 4,000 FT level for the above located mountain and mountain passes areas.  Snow will be most prominent in Big Bear, Mountain Center/Idy, Mt Laguna, and PMC/Frazier Park.  Premium members can check out zoom-able snow maps for this event as they have been updated.  Find the link below.  The following select areas is what I am forecasting. 

Some areas MAY receive THUNDERSNOW during this event …

PMC/Frazier – 1-3″
Big Bear – 1-3″
Crestline – Possible Dusting
Mountain Center/Idy – 1-3″
Palm Springs Tram – Dusting
Tehachapi, includes BVS – Dusting – 2″
Anywhere else, check the member section link below for Snow Model
PREMIUM MEMBERS – Click here to check out what is updated today in the SCWF member area …
Join A Micro-Climate Group On Facebook For These Alerts – Click Here To Find Your Location Served By SCWF Today!
10 mile rule:  These alerts issued on this site means that within your zone and 10 miles from you will see the event forecast for.  You may or may not see the event but it means you are in the zone or 10 miles from where someone will.
Forecaster: KM