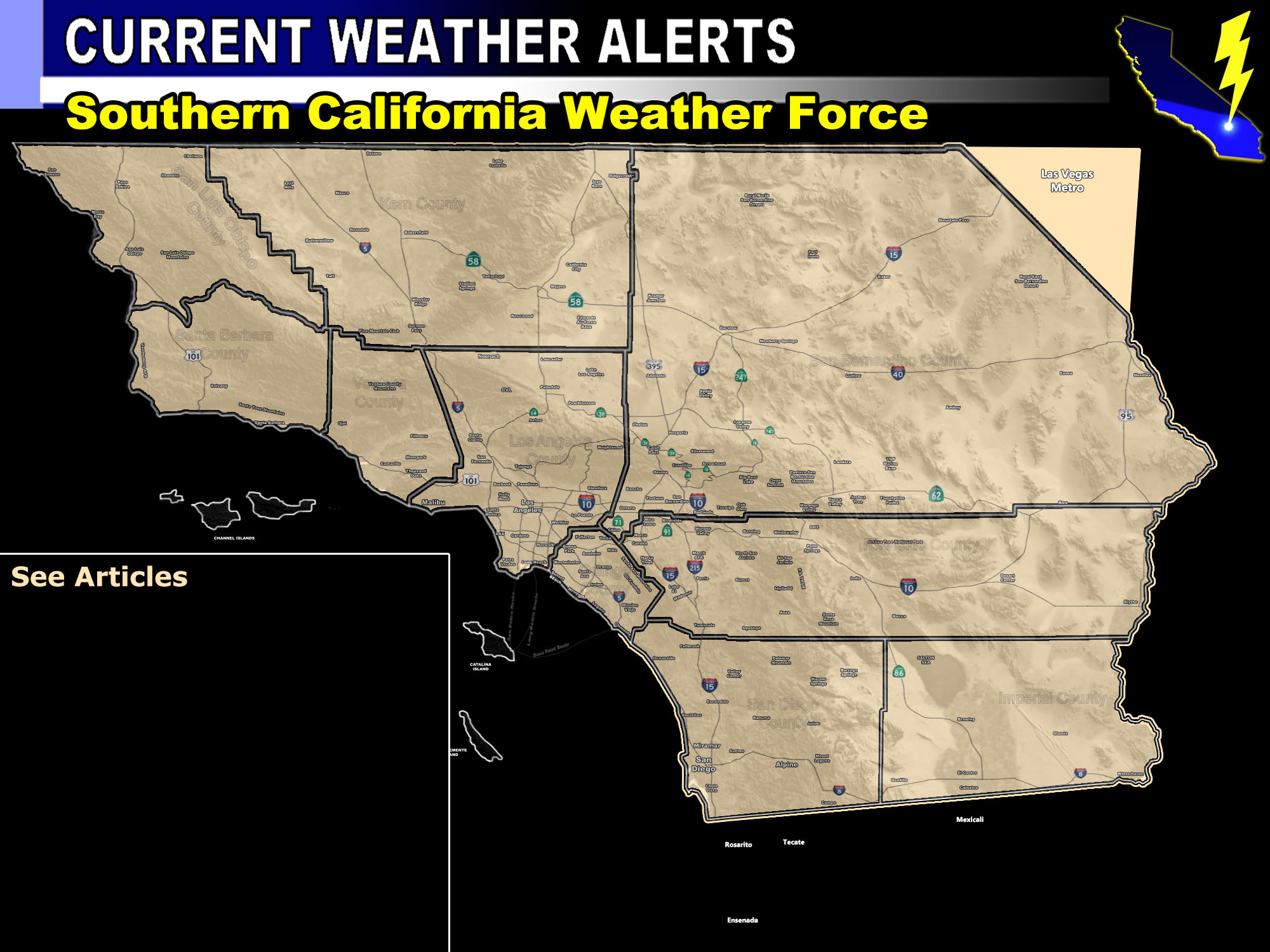 Issued Zones:  The Inland Empire and Orange County … Western half of San Diego County … San Gabriel Valley … SCV/SFV … Ventura Coast/Valley … Acton … CO River Valley areas …
Site:  Southern California Weather Force has issued a Santa Ana Wind Warning effective now through New Years …
Date:  12/30/18 at 1:20pm PT
Forecast:  A backdoor cold-front will bring a chance of rainfall for some Inland Empire and most San Diego Coast/Valley areas, including some near foothill OC locations over the day on New Years Eve. 
However, after the front fully passes we will ramp up the northerly flow and a very powerful upper level jet will position that evening into the night as we ring in 2019 with gusty, sometimes damaging winds..lasting through New Years Day. 
The SCWF Wind Forecast Model with the Martin Wind Gust Scale is ready to be viewed by premium members below.  
However I can give some preliminary values out.  The strongest winds will be Fremont Canyon in the Orange County area, Chaffey College area north of Ontario, and the Tujunga/Sunland areas. 
These zones will have damage possible … Flights in and out of Burbank and Ontario may be delayed and/or diverted on landing to other nearby airports so plan accordingly.

PREMIUM MEMBERS – Click here to check out what is updated today in the SCWF member area …
Join A Micro-Climate Group On Facebook For These Alerts – Click Here To Find Your Location Served By SCWF Today!
10 mile rule:  These alerts issued on this site means that within your zone and 10 miles from you will see the event forecast for.  You may or may not see the event but it means you are in the zone or 10 miles from where someone will.
Forecaster: KM