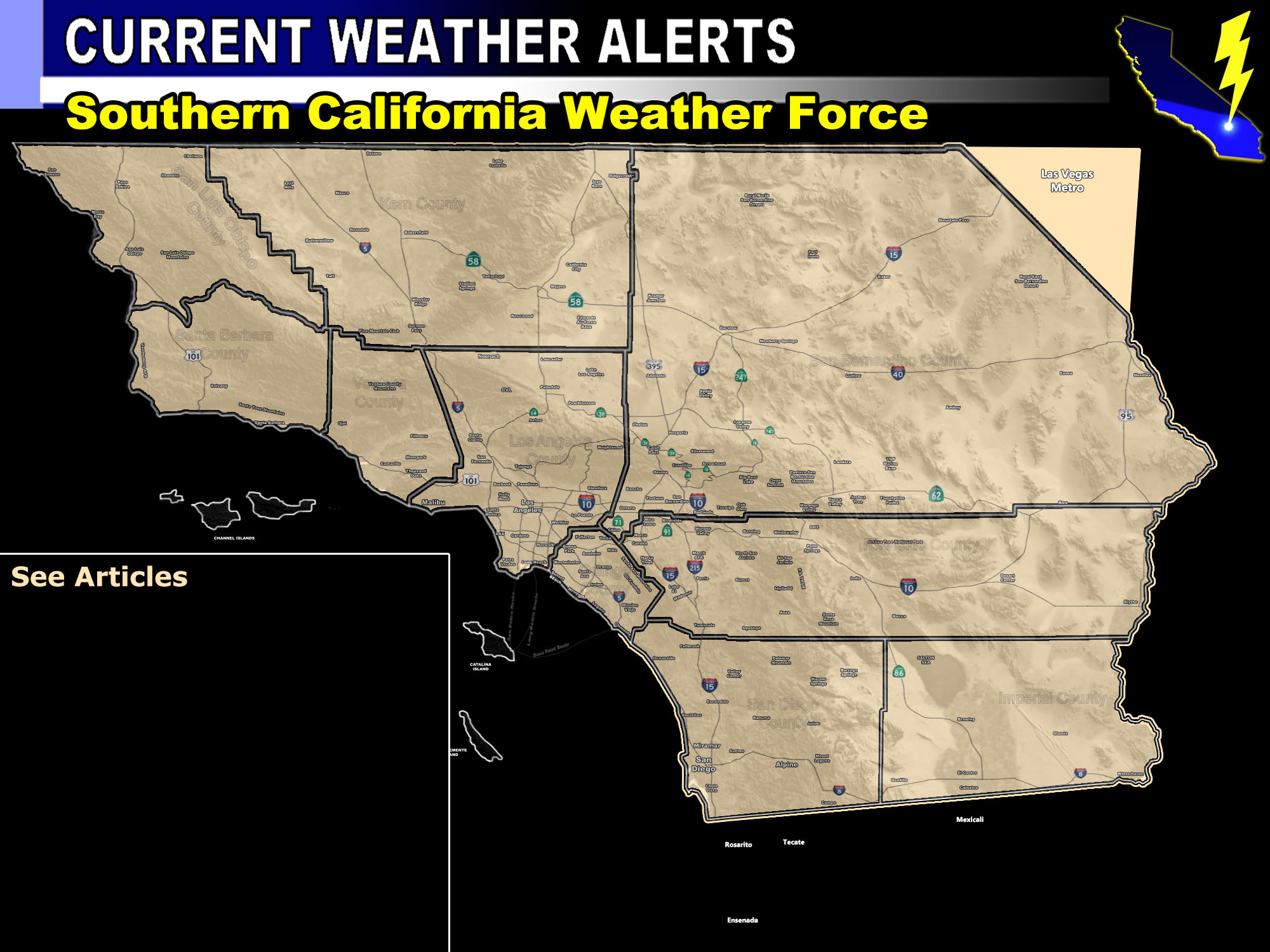 Issued Zones:  Western San Luis Obispo County … Western LA County, including Downtown, SCV/SFV, and Malibu … Southwest half of OC.. does not include the Santa Ana Mountains … San Diego Coast/Valley …
Site:  Southern California Weather Force has issued a Flood Advisory effective tonight into Saturday morning …
Date:  1/11/19 at 8:10am PT
Forecast: The first in the series of impulse from what is now Major Pacific Storm TRUMP (Category Five) will move in this evening for San Luis Obispo County and overnight into Saturday for Los Angeles, Orange, and San Diego County within the advisory area. 
Moderate flood risks will exist with a half inch to an inch of rainfall in spots.  Some areas will see less than that due to the surface low being due west of the area and bringing in somewhat of an 'offshore pattern' that can and does often dry some low level atmospheric profiles out so this advisory will largely depend if you are in that zone. 
I do know that the LA/OC part of the advisory will be correct and so will Downtown San Diego… I'm iffy on Vista/Oceanside where a quarter of an inch could fall with offshore flow present. 
This will move out over Saturday afternoon as the impulse heads off into the High and Low Deserts …
Premium members can go to the link below the event image for the Flood Risk Model here at SCWF …

PREMIUM MEMBERS – Click here to check out what is updated today in the SCWF member area …
Join A Micro-Climate Group On Facebook For These Alerts – Click Here To Find Your Location Served By SCWF Today!
10 mile rule:  These alerts issued on this site means that within your zone and 10 miles from you will see the event forecast for.  You may or may not see the event but it means you are in the zone or 10 miles from where someone will.
Forecaster: KM