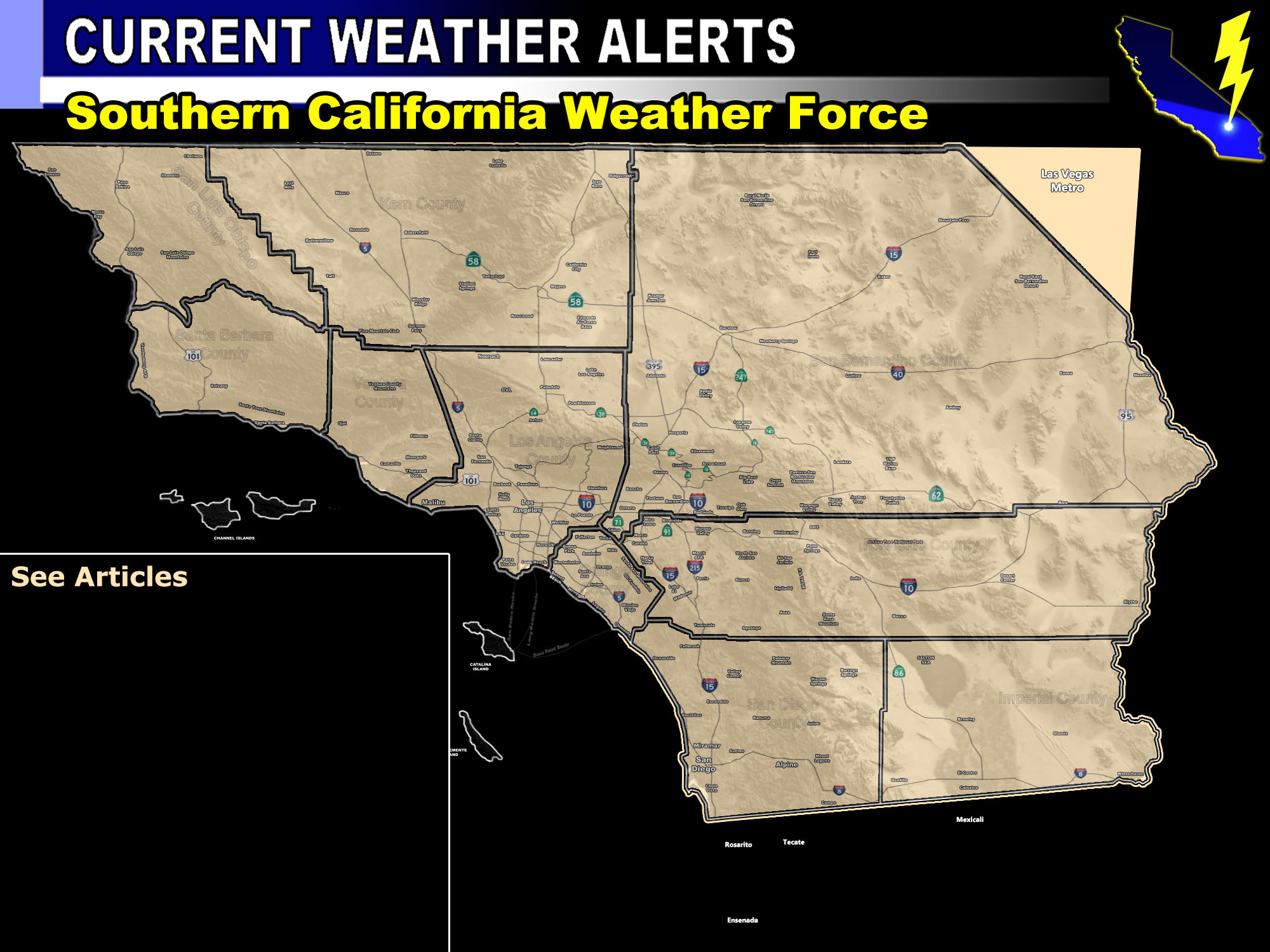 Issued Zones:  Kern Mountains Cuddy/PMC/Gorman … Ventura, Los Angeles and San Bernardino Mountains below 8,000 FT … The Inland Empire … Southern High Desert (Hesperia, Cajon Summit, Oak Hills) …
Site:  Southern California Weather Force has issued a Flood Warning effective now through Thursday …
Date:  1/14/19 at 8:40pm PT
Forecast: A potent storm system will come in later Tuesday.  This system will push snow levels from 6,000 to over 8,000 FT along the front and even higher on Thursday's system.  The combined systems will melt the snow below that level and send it into the creeks, flooding the basins and mountain areas. 
This is a worst case scenario where snow fell at lower elevations and it will melt with higher snow levels in a tropical type atmosphere indicated of El Nino's effect.  Over 3-5 inches of rainfall is still expected with the combined systems Tuesday and again on Thursday.

PREMIUM MEMBERS – Click here to check out what is updated today in the SCWF member area …
Join A Micro-Climate Group On Facebook For These Alerts – Click Here To Find Your Location Served By SCWF Today!
10 mile rule:  These alerts issued on this site means that within your zone and 10 miles from you will see the event forecast for.  You may or may not see the event but it means you are in the zone or 10 miles from where someone will.
Forecaster: KM