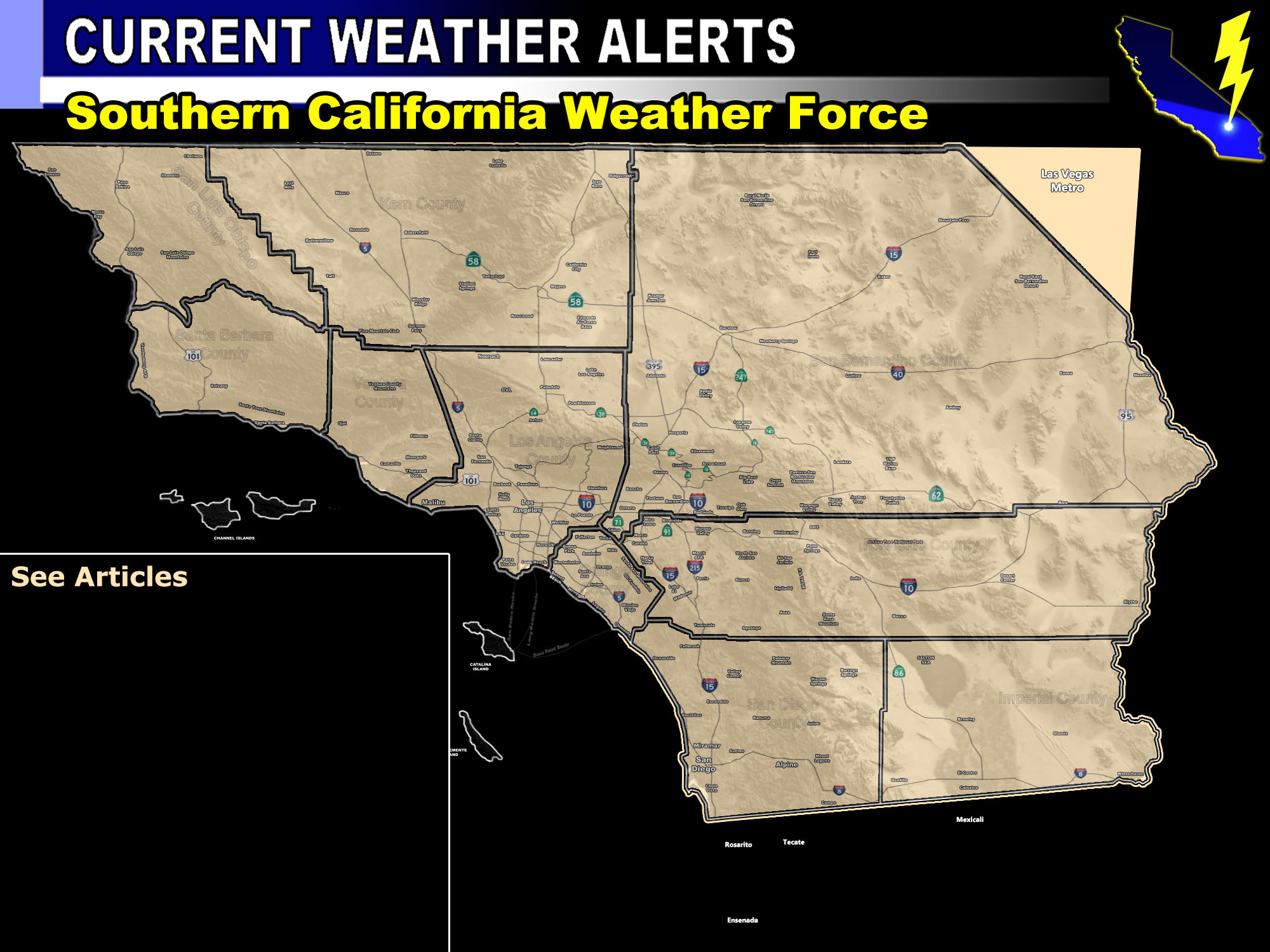 Issued Zones:  Kern Valley … Western Inland Empire … San Diego County Coast/Valley
Site:  Southern California Weather Force has issued a Thunderstorm Watch effective now through the rest of today …
Date:  1/14/19 at 6:00am PT
Forecast: A strongly negative-tilted shortwave low pressure system that is Major Pacific Storm Trump (Category 6) is located west of Central California.  This wide trough base is allowing for an area of large upper ascent (divergence) aloft. 
This divergence will overspread the area later this morning and into the afternoon.  Instability profiles with the daytime heating will be enough to produce thunderstorms. 
Two separate areas in my thunderstorm watch box will have thunderstorm risks.  The most potent will be the line of storms that will form offshore OC/San Diego and move inland across the watch area. 
Gusty winds will accompany the front.  This watch is to the east of the SCWF Tornado Watch, was is in effect through today.

PREMIUM MEMBERS – Click here to check out what is updated today in the SCWF member area …
Join A Micro-Climate Group On Facebook For These Alerts – Click Here To Find Your Location Served By SCWF Today!
10 mile rule:  These alerts issued on this site means that within your zone and 10 miles from you will see the event forecast for.  You may or may not see the event but it means you are in the zone or 10 miles from where someone will.
Forecaster: KM