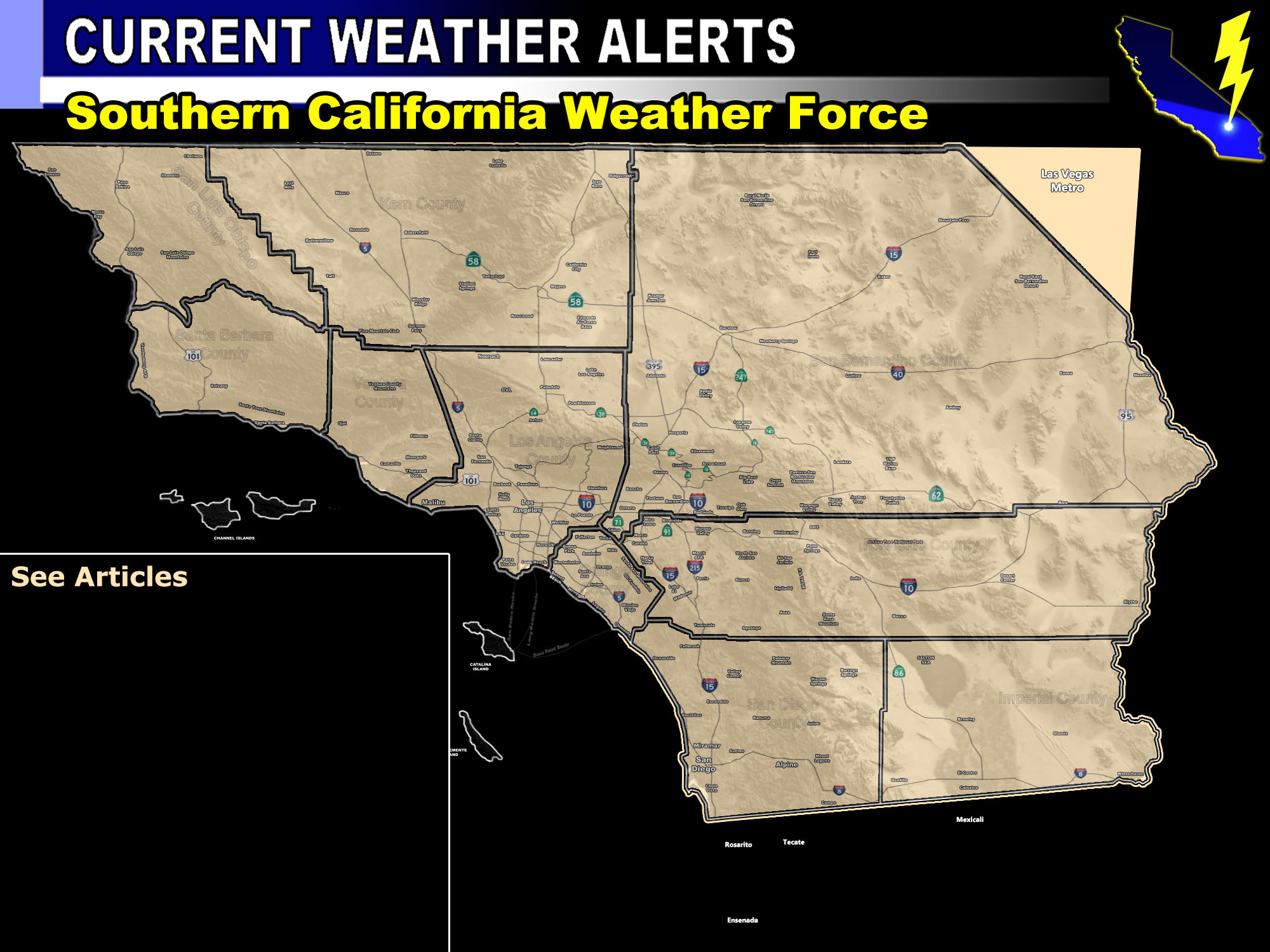 Issued Zones:  Kern, Los Angeles, Ventura, San Bernardino and Riverside Mountains …
Site:  Southern California Weather Force has issued a Winter Storm Warning effective now through Tuesday morning …
Date:  1/14/19 at 8:35am PT
Forecast: As stated in the previous article (Click Here), the second impulse with Major Pacific Storm Trump will hit over the day on Monday (Today).  Heavy snow is in the forecast for the Kern County Mountains above 4,500 FT, impacting the Gorman Pass as well. 

Furthermore across the LA/San Bernardino Mountains we could see 1-3 inches of snow at 5000 FT, a dusting at the Cajon Summit, and 6-12 inches above 6,000 FT, including Big Bear and the Rim. 

Idy/Pinecove you have 3-6″ possible but more likely on the lower end of that… still you'll be included in the warning.  Another impulse hits on Tuesday and more hit throughout the week.  Snow levels will rise to over 7,000 FT by mid-week so some communities will see melting snow and mostly rain falling.  Premium members can check the snow model in the link below –

PREMIUM MEMBERS – Click here to check out what is updated today in the SCWF member area …
Join A Micro-Climate Group On Facebook For These Alerts – Click Here To Find Your Location Served By SCWF Today!
10 mile rule:  These alerts issued on this site means that within your zone and 10 miles from you will see the event forecast for.  You may or may not see the event but it means you are in the zone or 10 miles from where someone will.
Forecaster: KM