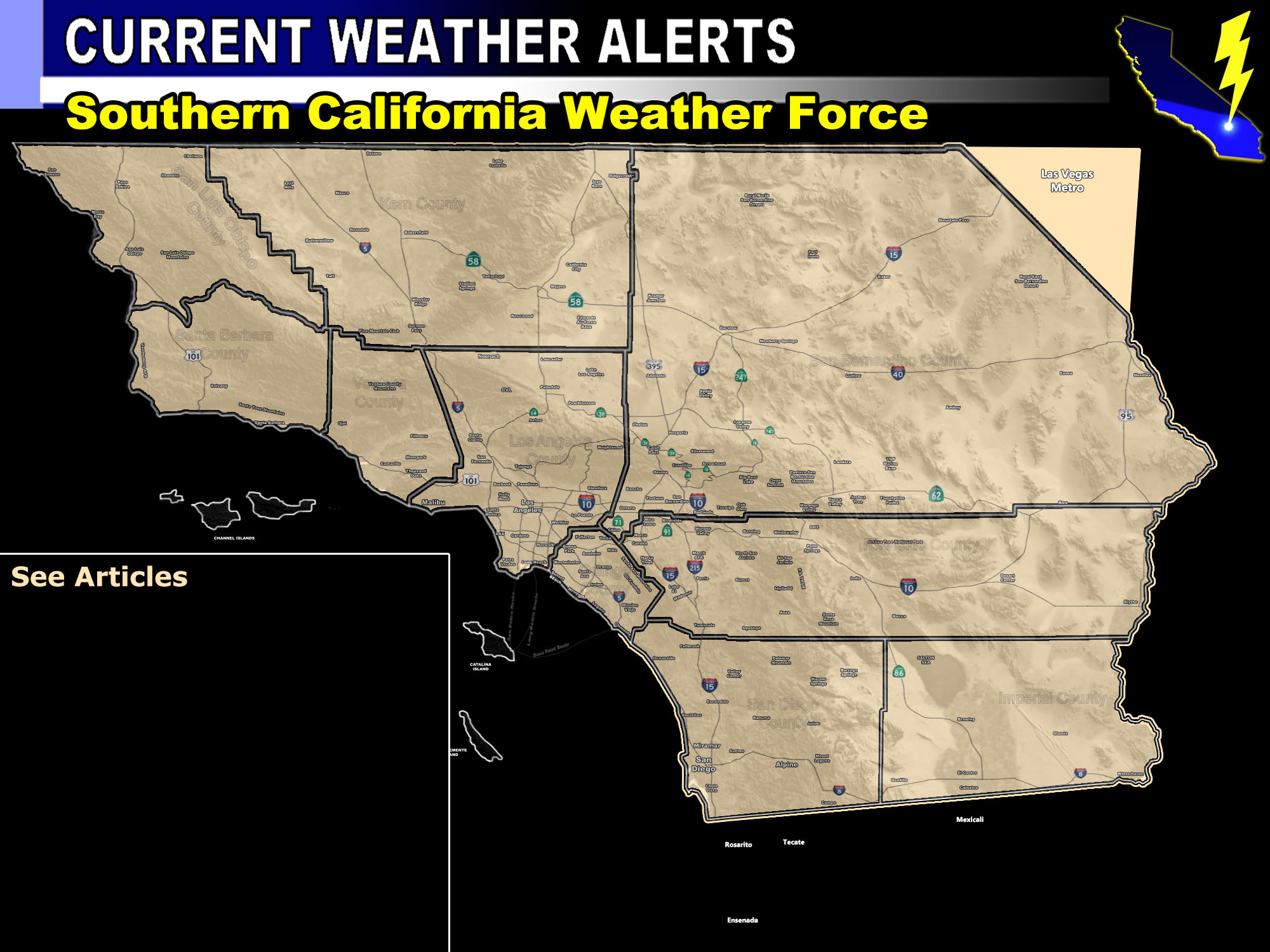 Issued Zones:  Kern County Mountains above 4,000 FT
Site:  Southern California Weather Force has issued a Winter Weather Advisory effective after 10pm tonight through the day tomorrow (Monday 1-21-2019) …
Date:  1/20/19 at 5:30am PT
Forecast: An inside slider moving in from the northwest tonight will increase both the precipitation and wind.  Wind gusts overnight and into Monday will range from 30 to 50 mph with higher gusts possible on the eastern slopes of the Kern County Mountains between Tehachapi and Mojave. 
Snow accumulations are not expected to be too high, however a prolonged period of light snowfall can add up some and thus with the SCWF snowfall charts showing light snow for a 24 hour period starting 10pm tonight and a snow level starting near 5,000 FT after midnight dropping through 4,000 FT by 4am Monday morning.
Commute in the Gorman and Tehachapi zones must be met with caution.  Furthermore ice is possible with this so it'll be dangerous out there.  Be careful.  Snow model show the following is possible …
I wouldn't be surprised if a dusting fell along the immediate adjacent Kern Desert zones just to the west of Mojave …

Tehachapi to Pine Mountain Club – 1-2″
Bear Valley Springs – 3-6″
Gorman to Frazier – 2-4″
PREMIUM MEMBERS – Click here to check out what is updated today in the SCWF member area …
Join A Micro-Climate Group On Facebook For These Alerts – Click Here To Find Your Location Served By SCWF Today!
10 mile rule:  These alerts issued on this site means that within your zone and 10 miles from you will see the event forecast for.  You may or may not see the event but it means you are in the zone or 10 miles from where someone will.
Forecaster: KM