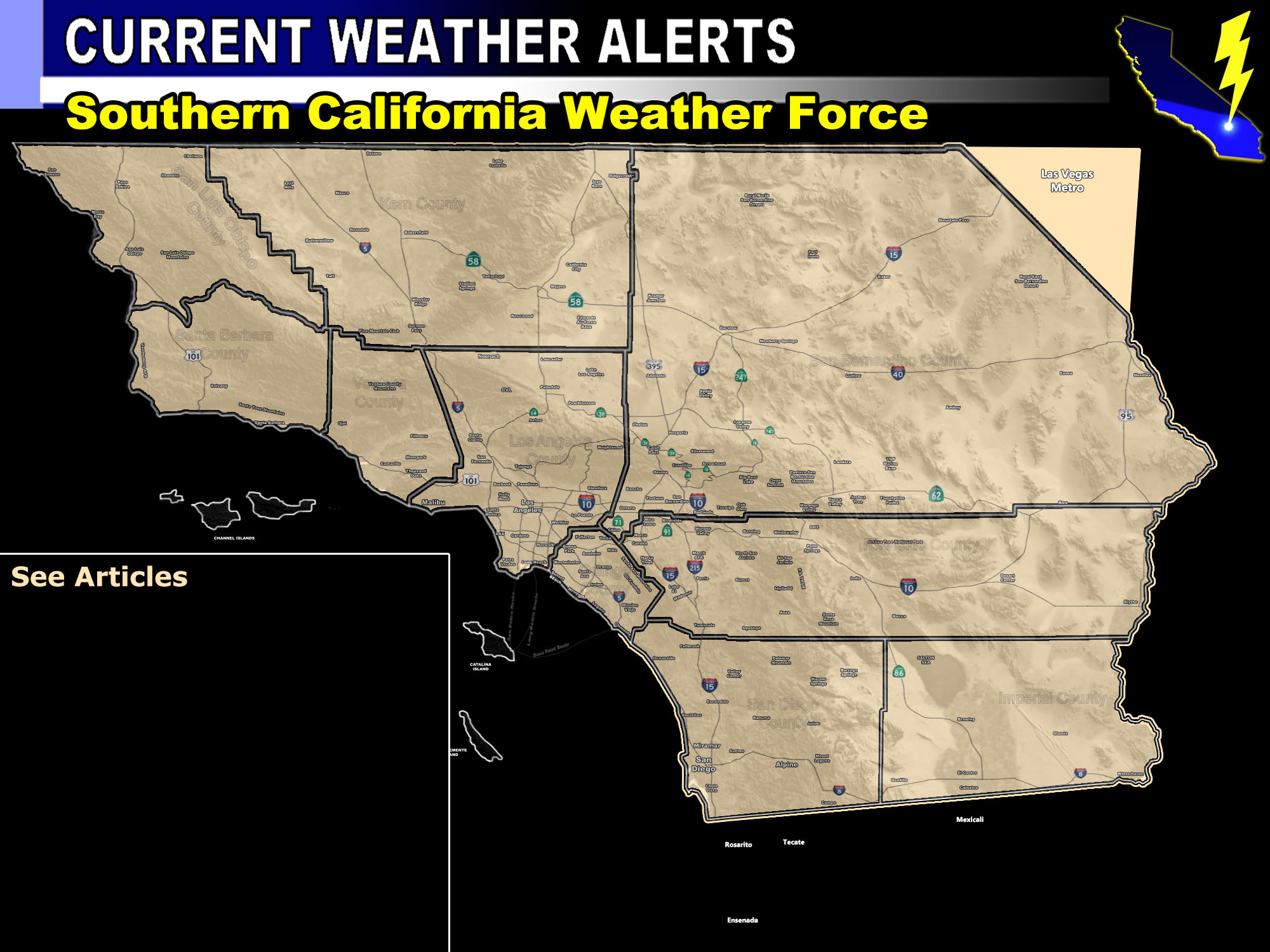 Issued Zones:  San Luis Obispo, Santa Barbara, Ventura, Los Angeles, Orange County … San Diego Coast/Valley … Kern Edwards/Mojave/Valleys/Tehachapi/Frazier/PMC … The Inland Empire … Southern High Desert around Hesperia …
Site:  Southern California Weather Force has issued a Flood Advisory effective now for Thursday …
Date:  1/30/19 at 9:45am PT
Forecast: A 'punch in the face' type system or so I call it will enter the SLO / Vandenberg zones after midnight tonight and go through Ventura/Kern early Thursday morning, finally entering Los Angeles, OC/SD/IE/HD later morning into early afternoon. 

This will have a strong upper divergent pattern so in no doubt do I think this will be a light rain event in the advisory area.  This should bring a very large zone of over an inch of rainfall to the advisory area, the exception being San Diego proper with less rainfall. 

SCWF Flood Risk Model has a large area of moderate risk in the advisory zone with some 'high risk' in the LA Basin.  There is a high risk of thunderstorms in a large part of this advisory area and a thunderstorm watch may be needed if time permits so look for it.  Full members can see the flood risk model below in their member section but you can hit the image to zoom-in if you want…

PREMIUM MEMBERS – Click here to check out what is updated today in the SCWF member area …
Join A Micro-Climate Group On Facebook For These Alerts – Click Here To Find Your Location Served By SCWF Today!
10 mile rule:  These alerts issued on this site means that within your zone and 10 miles from you will see the event forecast for.  You may or may not see the event but it means you are in the zone or 10 miles from where someone will.
Forecaster: KM