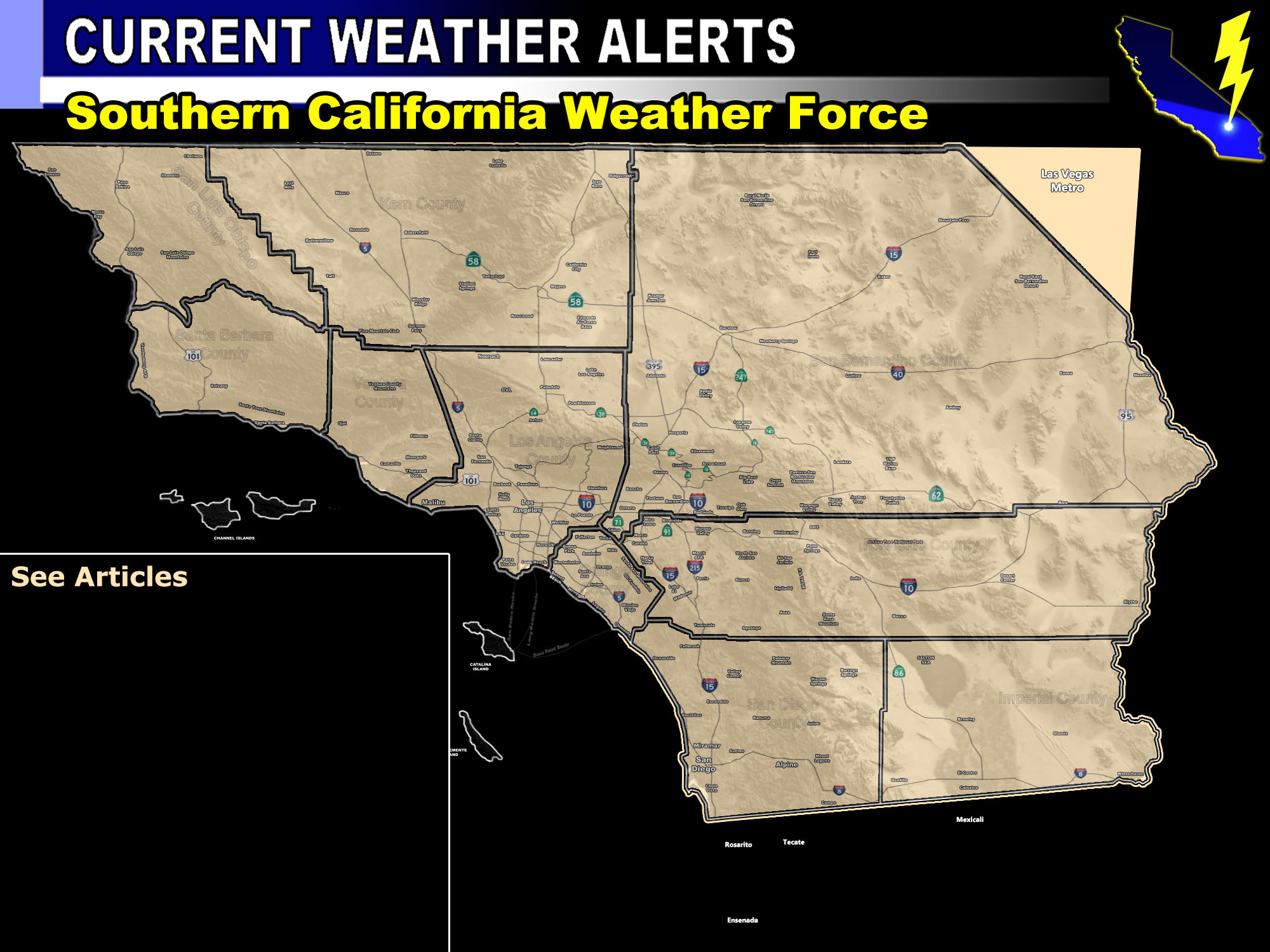 Issued Zones:  San Diego Deserts … Western Imperial County, including Metro Valley …
Site:  Southern California Weather Force has issued a Thunderstorm Watch effect now for this evening …
Date:  1/31/19 at 11:40am PT
Forecast: The Martin Storm Diamond has been activated and the center of the upper system (Pacific Storm URSULA C3) will pass the northern part, putting a large part of metro Southern California within the thunderstorm risk zone, some areas seeing numerous lightning strikes and some isolated.

The Martin Storm Diamond is a diamond-shaped area offshore that I discovered does, in fact, give the best chance of widespread thunderstorms to our region if instability is present, which it will be.  Thunderstorms have already erupted in the thunderstorm watch to the west in Los Angeles, Orange, The Inland Empire, and San Diego.

Given what I see, values on my divergent model shows that with instability and moisture present this evening you will get a quick round of shower and thunderstorm activity.  Looks like the line of storms will make it over the San Diego County Mountains and into the San Diego Deserts and into the Western Imperial County zones.  The most strikes will be recorded just west of the Imperial Valley Metro zones, however you still stand that good chance at residual storm activity leaking in.

PREMIUM MEMBERS – Click here to check out what is updated today in the SCWF member area …
Join A Micro-Climate Group On Facebook For These Alerts – Click Here To Find Your Location Served By SCWF Today!
10 mile rule:  These alerts issued on this site means that within your zone and 10 miles from you will see the event forecast for.  You may or may not see the event but it means you are in the zone or 10 miles from where someone will.
Forecaster: KM