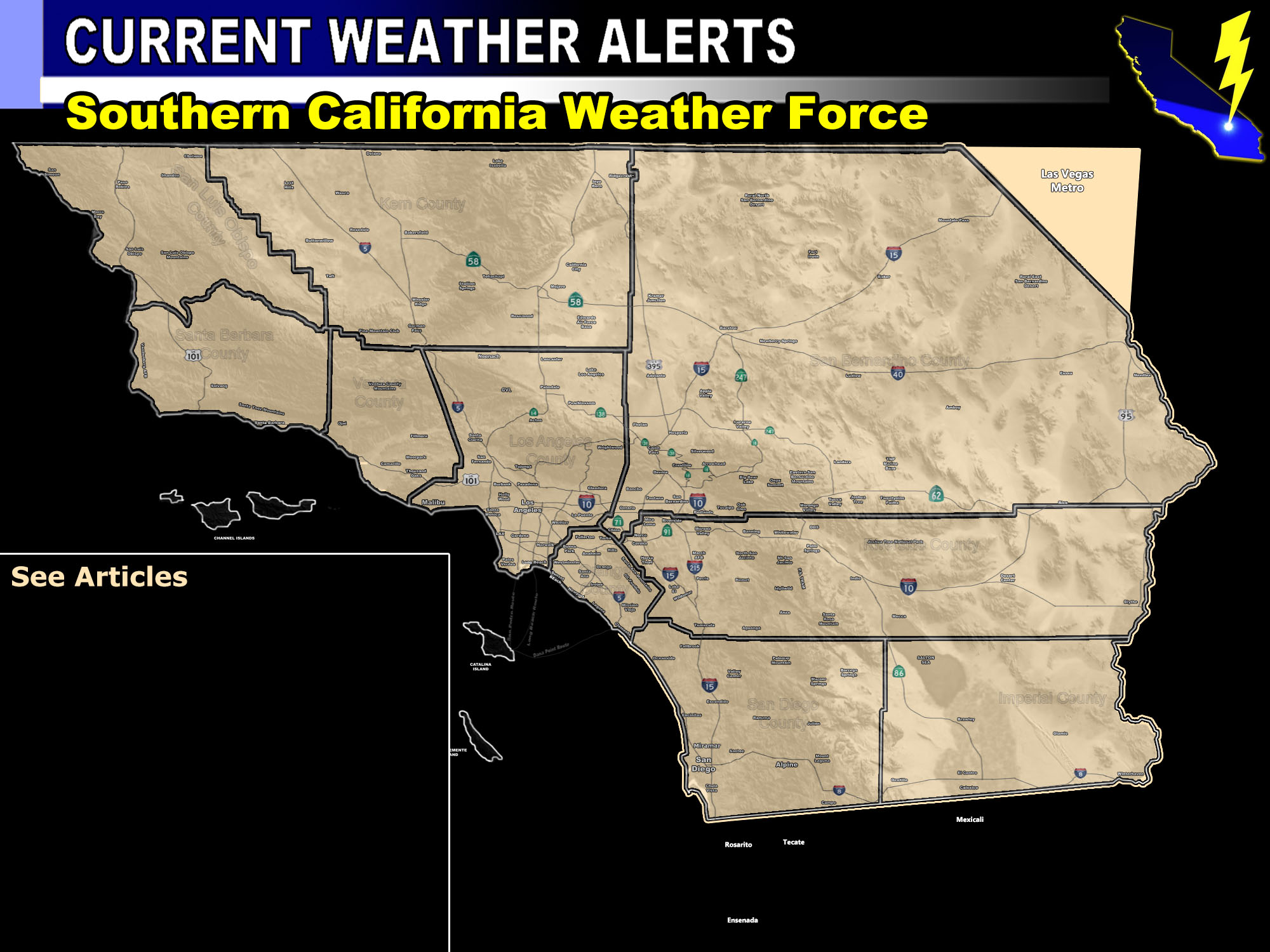 Issued Zones:  Western half of San Luis Obispo County, including San Luis Obispo and Morro Bay …
Site:  Southern California Weather Force has issued a Tornado Watch effective now through tonight …
Date:  2/2/19 at 10:40 am PT
Forecast: A powerful surface low out in the Pacific is responsible for the damaging wind across the watch zone today.  The initial front did not have thunderstorms as expected, however as the secondary cold front moves in this has all the ingredients for thunderstorms, upping the instability and upper divergence across the area for strong lifting. 

Based on the shear in the area we will have a secondary front capable of severe weather, including damaging winds and tornado risk. 

The best chance of tornadoes will be near the coast as they come off as strong waterspouts, but they could remain inland some as well.  Most of the east end of this watch is for damaging winds and thunderstorms so you'd be a severe thunderstorm watch in Paso. 

The timing is mainly tonight with the more widespread thunderstorm dynamics.

PREMIUM MEMBERS – Click here to check out what is updated today in the SCWF member area …
Join A Micro-Climate Group On Facebook For These Alerts – Click Here To Find Your Location Served By SCWF Today!
10 mile rule:  These alerts issued on this site means that within your zone and 10 miles from you will see the event forecast for.  You may or may not see the event but it means you are in the zone or 10 miles from where someone will.
Forecaster: KM