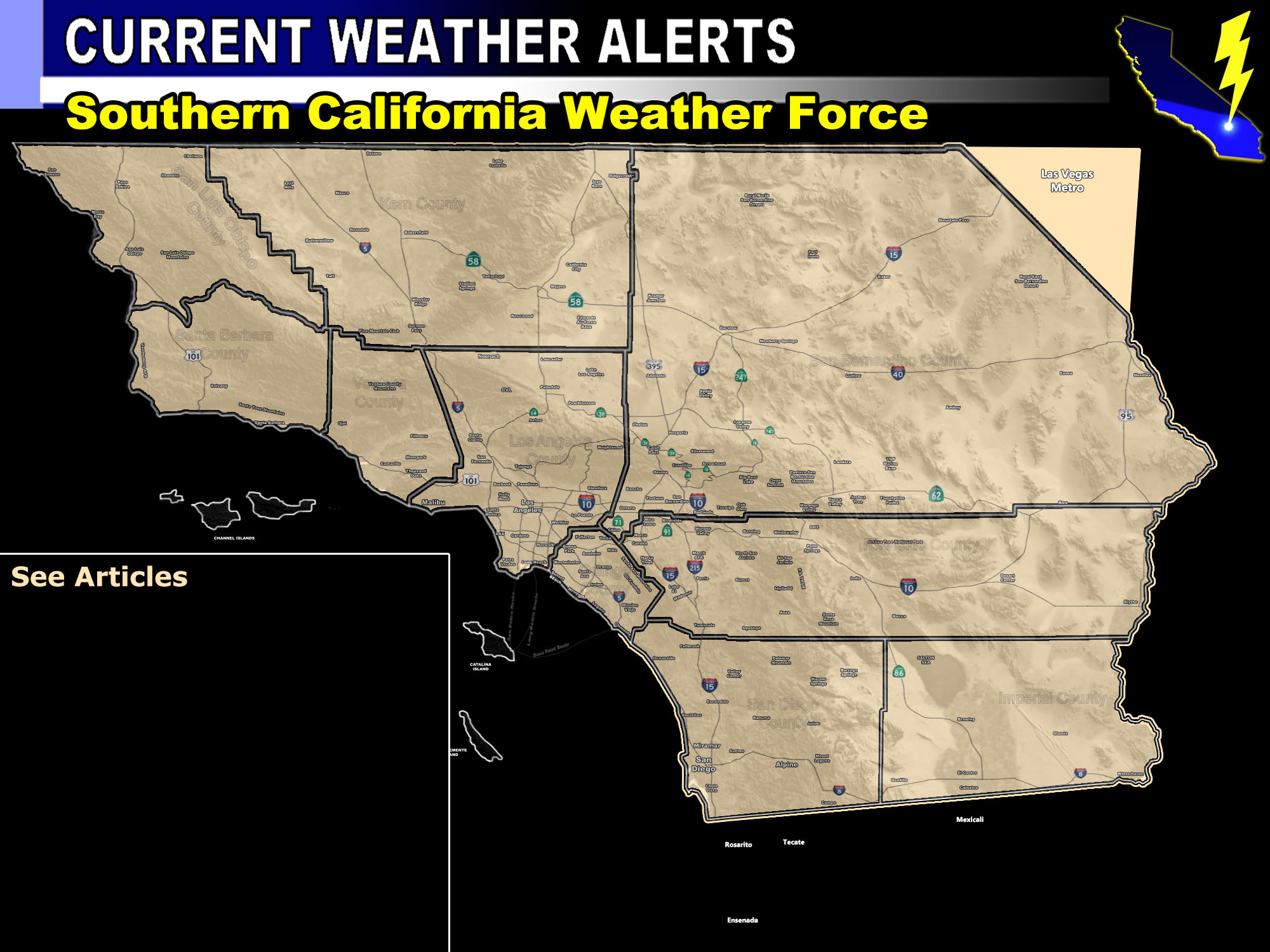 Issued Zones:  Western San Luis Obispo and Santa Barbara County …
Site:  Southern California Weather Force has issued a Tornado Advisory effective Monday morning …
Date:  2/3/19 at 7:05pm PT
Forecast: A cold-front will make its way into the the San Luis Obispo zones after 3am Monday morning.  This bring strong lifting along the front and with added instability will be enough for thunderstorms to form.  However, Thunderstorms will be reserved for San Luis Obispo County. 

The NEW SCWF Tornado and Thunderstorm Forecast model now has a new value for non-thunderstorm producing waterspouts to small tornadoes.  This value is 'magenta'.  The 'Thunderstorm' value with tornado dynamics is a darker blue value on the model.  The thunderstorm colors remain the same.  You can see that below. 

Based off some weak shear in the area, non-thunderstorm and thunderstorm producing weak tornadoes and waterspouts will be likely between 3am and 8am Monday morning. 

Thunderstorm dynamics should not reach the Vandenberg/Lompoc regions, however non-thunderstorm producing tornado dynamics will.  Thus.. i have put the area under a Tornado Advisory for both, using this wording as your forecast to know who would see what.

PREMIUM MEMBERS – Click here to check out what is updated today in the SCWF member area …
Join A Micro-Climate Group On Facebook For These Alerts – Click Here To Find Your Location Served By SCWF Today!
10 mile rule:  These alerts issued on this site means that within your zone and 10 miles from you will see the event forecast for.  You may or may not see the event but it means you are in the zone or 10 miles from where someone will.
Forecaster: KM