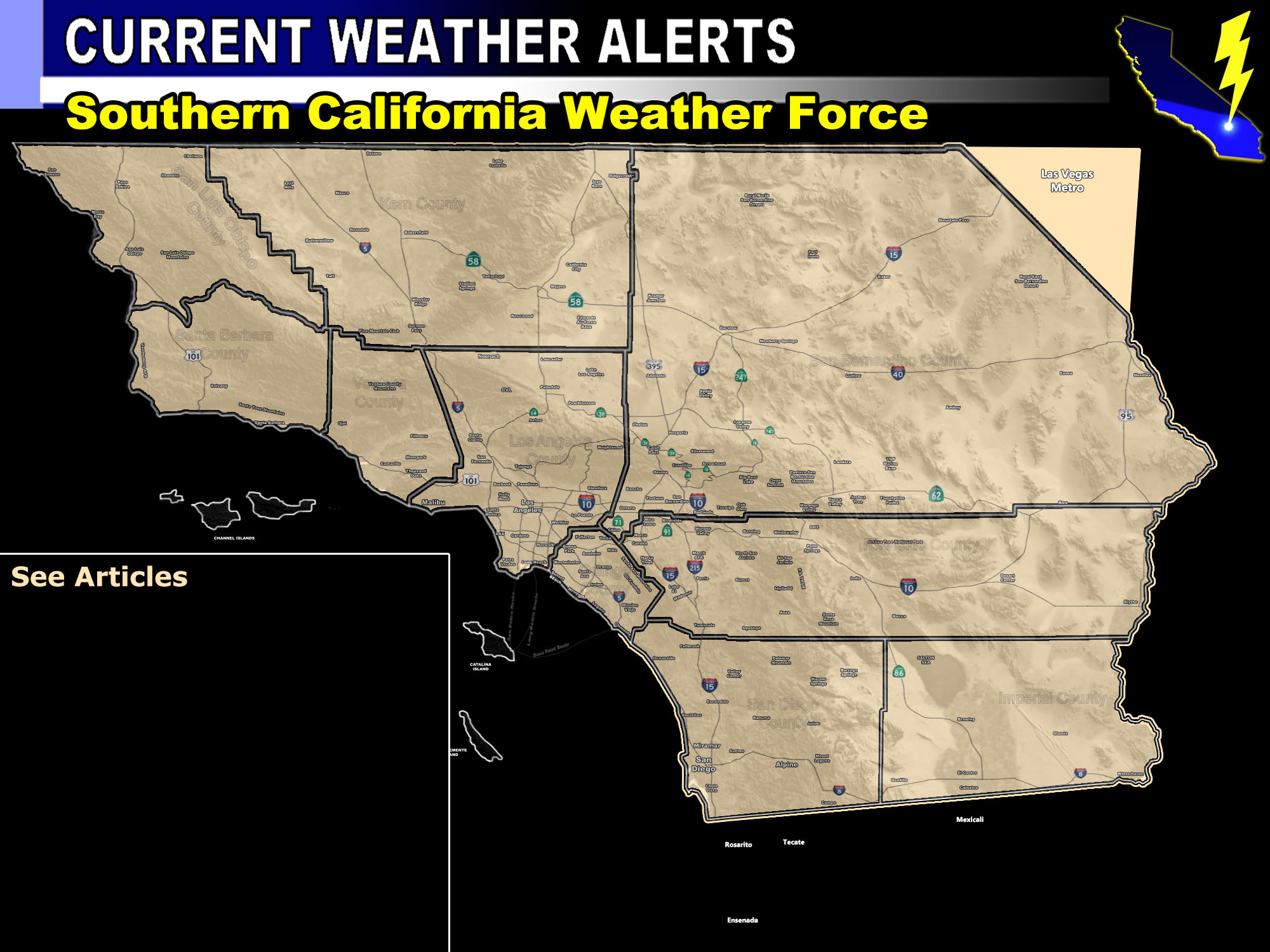 Issued Zones:  The Inland Empire …
Site:  Southern California Weather Force has issued a Public Information Statement about the low elevation snowfall notice going out …For Tuesday …
Date:  2/4/19 at 4:15pm PT
Forecast: I am seeing a notice for a 'Winter Storm Warning' for the Inland Empire later on Tuesday and let me first tell you this is blown out of proportion.  I am the only one that predicted the snow event in Elsinore to Fallbrook several years ago and warned about it days before it hit.  I see a cold system yes but in no way is this going to be a problem out on the roads. 

My snow graph below will tell you what to expect with snow levels, timing, and intensity.  By the time the snow level dips below 2,000 Feet for sticking snow the moisture would already have pulled out and we would have clearing skies for freezing temperatures overnight with NO sticking snow below 3,000 FT. 

Non-sticking is likely to around 1,700 Feet toward the 9pm-10pm hour at the very end of the front.  This would be on top of McVicker in Elsinore for NON-STICKING flurries at that time and nothing more.  Same goes with the Yucaipa and Banning Pass areas. 

Upper elevation may see a dusting but other than that it shouldn't be a problem out on the interstates.  So again… the notice on Facebook going out is NOT correct and you can bet on that one it is blown way out of proportion … 
PREMIUM MEMBERS – Click here to check out what is updated today in the SCWF member area …
Join A Micro-Climate Group On Facebook For These Alerts – Click Here To Find Your Location Served By SCWF Today!
10 mile rule:  These alerts issued on this site means that within your zone and 10 miles from you will see the event forecast for.  You may or may not see the event but it means you are in the zone or 10 miles from where someone will.
Forecaster: KM