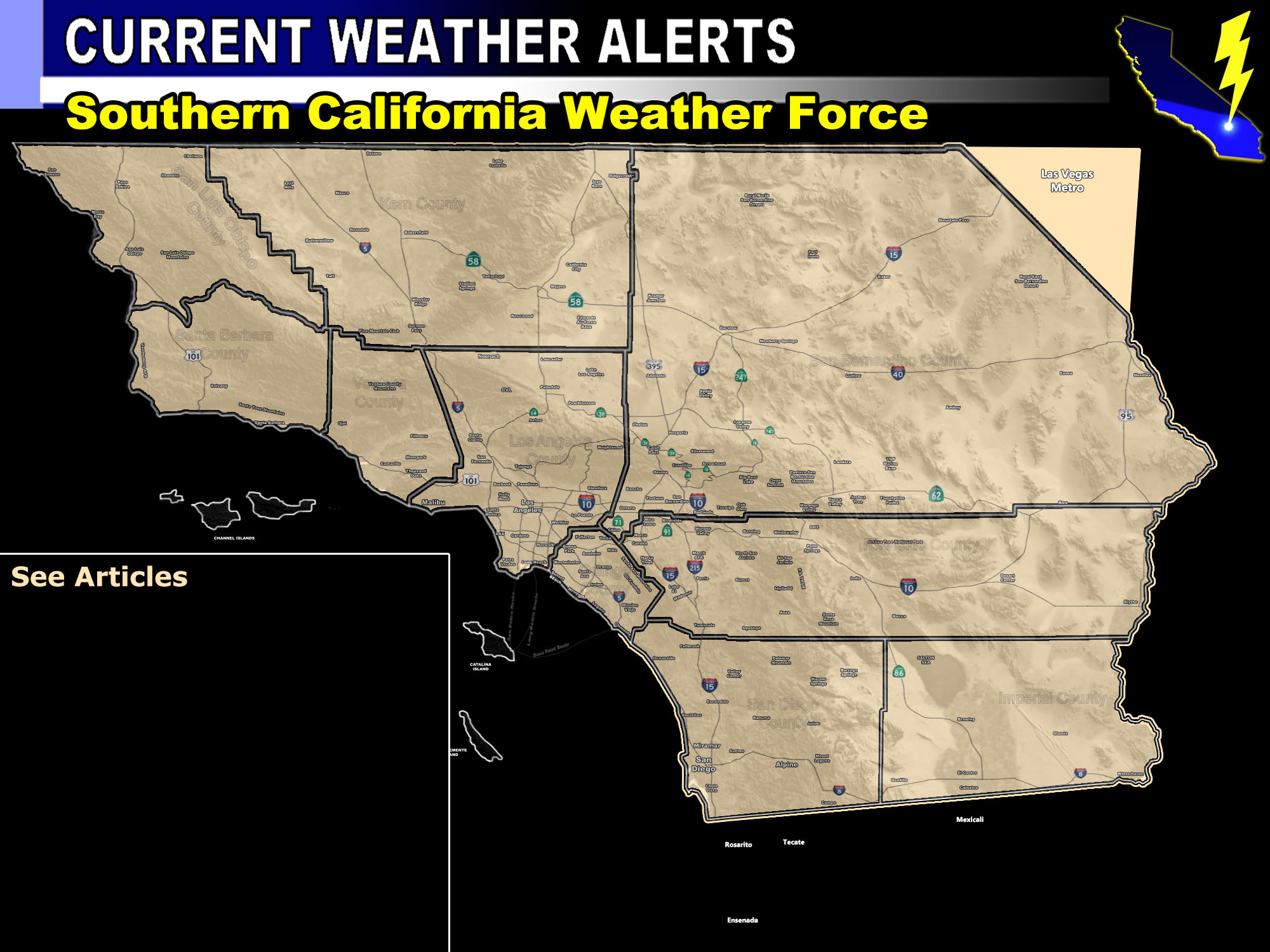 Issued Zones:  San Diego County Mountains …
Site:  Southern California Weather Force has issued a Winter Weather Advisory effective Tuesday …
Date:  2/4/19 at 8:10pm PT
Forecast:  A series of cold fronts will start tonight and move along through Tuesday night.  These cold fronts will start the snow level at 5,000 FT by midnight and lower to 4,000 FT later Tuesday, before bottoming out at around 3,000 FT overnight on Tuesday.
Because of the hit and miss showery nature of the system and/or speed of the individual fronts I only think realistically a dusting is possible when all is said and done.. up to an inch in the communities and therefore I don't feel the need for a Winter Storm Warning product.  SCWF snow model takes care of the peaks with 1-3″ at 5,000 FT and 3-6″ at 6,000 FT.

Each front will act like ripples on a pond.  The snow will come and go with each one.   Gusty winds will accompany the fronts at times.

The chart below will tell you what to expect with intensity of precipitation, timing, and snow level …
PREMIUM MEMBERS – Click here to check out what is updated today in the SCWF member area …
Join A Micro-Climate Group On Facebook For These Alerts – Click Here To Find Your Location Served By SCWF Today!
10 mile rule:  These alerts issued on this site means that within your zone and 10 miles from you will see the event forecast for.  You may or may not see the event but it means you are in the zone or 10 miles from where someone will.
Forecaster: KM