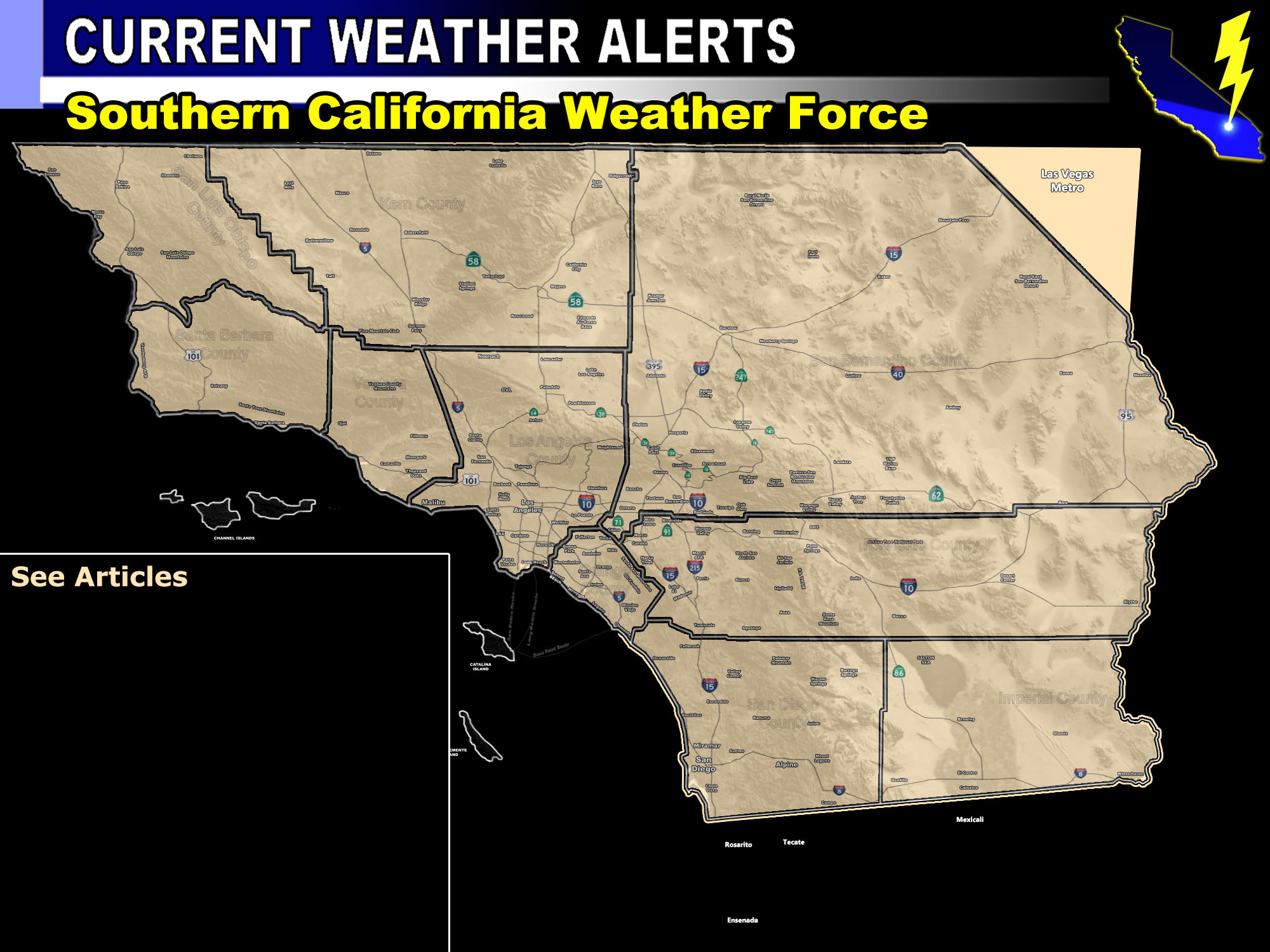 Issued Zones:  San Bernardino County Mountains ….
Site:  Southern California Weather Force has issued a Blizzard Warning and Blowing Snow Advisory effective now for Sunday …
Date:  2/9/19 at 8:15pm PT
Forecast: A cold front will move into the region on Sunday.  This advisory is split between two regions of the mountain.  Big Bear you will see the Blowing Snow Advisory, being tucked in the back of the mountain there you will not see as much as the RIM will see.  The SCWF Model (link below for members) shows 2-4″ for you with 2″ east end, 1″ Baldwin lake.  

The RIM however you are under my full BLIZZARD WARNING.   On top of the snow you received today, I'm going to go with 10-15″ of snowfall due to the lower snow levels and higher snow-ratios expected for your Sunday.  Lighter in the morning and increasing afternoon through evening, ceasing later night before 10pm.  Visibility will be below zero on the RIM so travel is NOT recommended. 

Convective activity for thundersnow is possible …

PREMIUM MEMBERS – Click here to check out what is updated today in the SCWF member area …
Join A Micro-Climate Group On Facebook For These Alerts – Click Here To Find Your Location Served By SCWF Today!
10 mile rule:  These alerts issued on this site means that within your zone and 10 miles from you will see the event forecast for.  You may or may not see the event but it means you are in the zone or 10 miles from where someone will.
Forecaster: KM