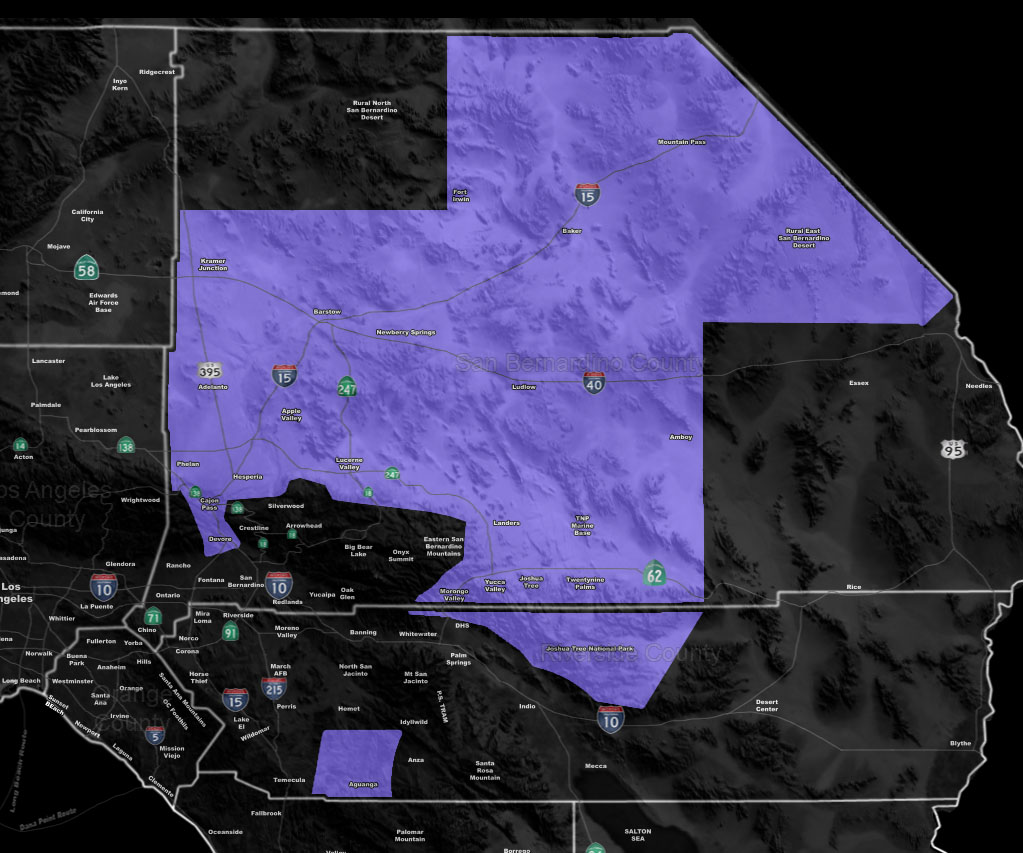 Issued Zones:  The Cajon Pass and High Desert to Morongo Basin … Aguanga …
Site:  Southern California Weather Force has issued a Winter Weather Advisory effective now through Thursday …
Date:  2/20/19 at 9:25 am PT
Forecast: The snow level will remain around 4,000 – 4,200 FT for most of the day.  If you can get some showers in the area then at that level it would lightly be flurrying.  Really going to go with evening into half the night for any real type of snowfall to be accumulating.  Even so, the snow level hangs out around the 3,700 FT mark by 10 pm, to 2,800 by midnight and to the Victor Valley floor by 2-3am. 

Really this storm looks to be slightly warming up for a lesser impact in the High Desert areas.  Looks a lot like the previous ones with evening into some of the night having a trailing backdoor cold-front between 6 pm and 2 am in the Cajon/High Desert areas and hanging onto the Morongo Basin through sunrise Thursday morning. 
With the arrival of the instability, additional upper flow suggests that over the day on Thursday we would see an onshore flow back against the Southern mountain slopes of the Cajon Pass and the prevailing flow would shove the shower AND thunderstorm activity to the south from there into the Inland Empire regions. 
Only very widely scattered light snow shower chances are expected in the High Desert as a result, but not much. SO with that being said, this is not a 2008 nor 2004 type snow-storm.  That type of pattern is rare and is not showing up on my numbers.  Expect A dusting to an inch at most, with 2″ in some spots of the Victor or Lucerne Valley zones with the backdoor cold front from Lake Los Angeles (west to east flow) this evening through midnight.

Mountain Pass between Baker and State-line will have 6″ of snowfall and full closure, as will the 2-4″ I expected in DOWNTOWN LAS VEGAS …

There is also a chance that because of the snow-levels on Thursday with an onshore flow, that the rare time the bottom half of the pass sees more snowfall from this event than the very top.  That could get interesting on Thursday with upslope activity.

PREMIUM MEMBERS – Click here to check out what is updated today in the SCWF member area …
Join A Micro-Climate Group On Facebook For These Alerts – Click Here To Find Your Location Served By SCWF Today!
10 mile rule:  These alerts issued on this site means that within your zone and 10 miles from you will see the event forecast for.  You may or may not see the event but it means you are in the zone or 10 miles from where someone will.
Forecaster: KM