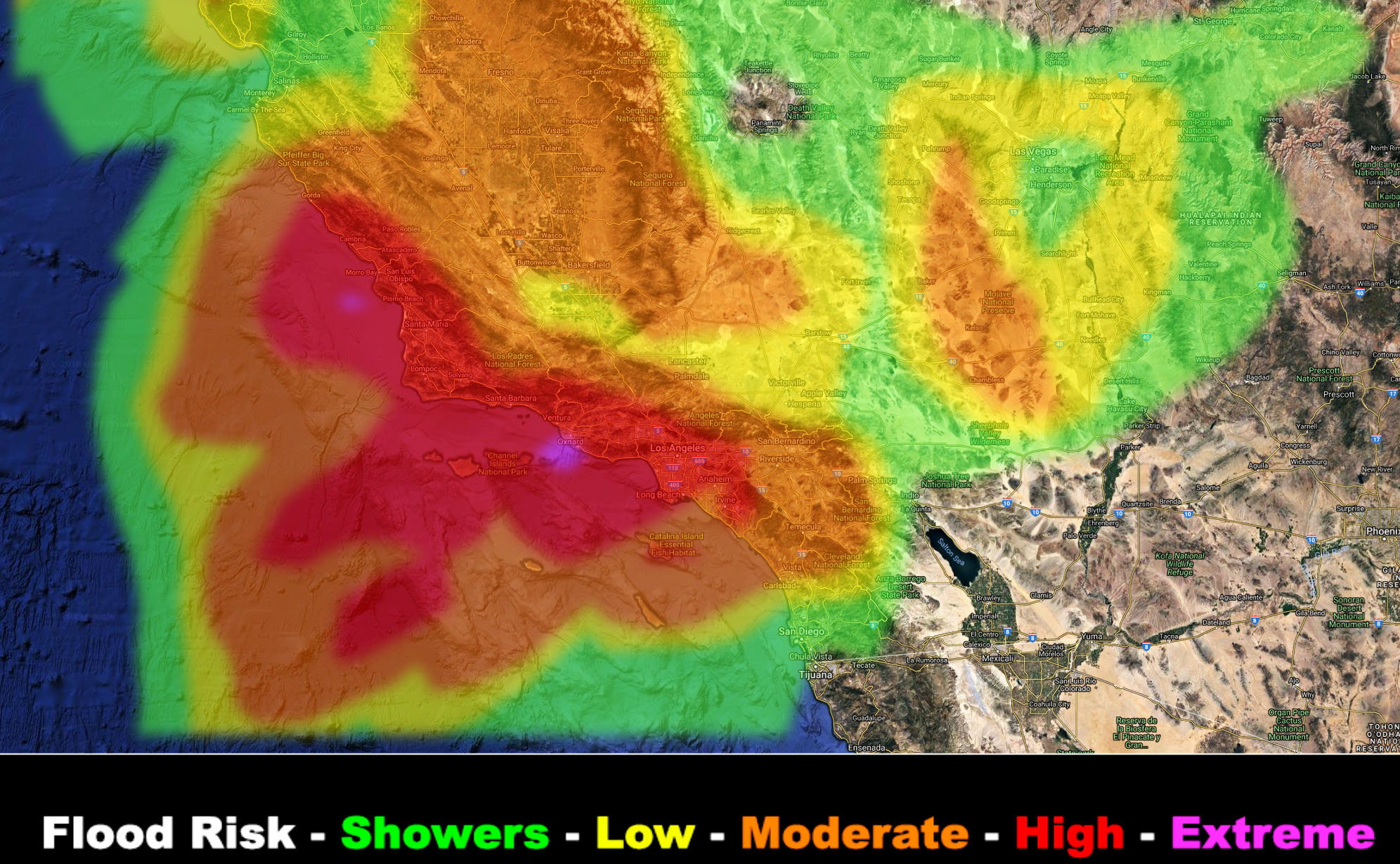 SATURDAY STORM SYSTEM – 3-2-2019 – If you are in the ORANGE, RED, MAGENTA in the map included in the article then you are in my flood advisory product.  Consider this the alert issuance.
The next system will start over SLO/Western SBA County by this afternoon, but increasing way overnight into Saturday for the rest of the forecast area. The Flood Risk model is painting a moderate risk for an advisory for small stream type in the IE zones so most definitely not a Pineapple Express in the hard-hit zones last month.
As stated on February 21st, before I got sick with what is Bronchitis, this next one would be Los Angeles westward and so it looks it with a high value showing up. It will be a rather quick but potent frontal zone moving through. Will need flood warning/advisory products in the orange, red, and magenta zones, but total accumulations are not expected to be severe, just a high rate in a short period of time.
Could see a half inch of rain in the orange shaded advisory zones and 1-2″ in the red zones, with Downtown LA at 0.75 to 1.00.
As you can see, San Diego proper will miss out on the heavier rainfall amounts… I do not anticipate a flood advisory down there from me.
I expect a more potent system by the middle of this next week.
The March 2019 official forecast will be released with the final storm article this evening … So keep an eye out for that … See you this evening when I'll be able to answer comments…