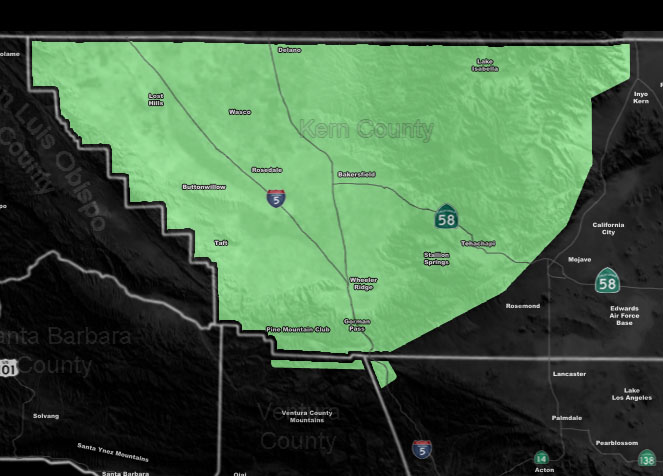 Issued Zones:  Kern Valley/Mountain zones …
Site:  Southern California Weather Force has issued a Short Term Forecast effective now through Wednesday …
Date:  4/8/19 at 5:40pm PT
Forecast: A northwest flow will move into the area by around 3-4am Tuesday morning and last for 6-8 hours for the most part.  This flow will allow for cloud tops to go over the 10,000 FT mark and thus heavier precipitation amounts will be possible from the PMC/Gorman zones, up through just south of Tehachapi.  0.50 – 0.75″ of rain is expected in those zones.

Tehachapi will be around a 0.25″ or so with a trace expected in Bakersfield.  Clouds and off and on very light showers will be possible through Tuesday evening and then those winds come in later Tuesday and those will be damaging at times, with gusts well over 60+ mph at times in the mountain and pass zones.

Wind alerts have been in place since yesterday for those areas … Click here to read those.
Check out the main page for the rain/wind map, updated each day of an event – Click Here To View and search the tabs
Want these alerts in YOUR micro-climate area by e-mail?  How about the ability to ask me a question?  Become a premium member –  Click here to learn more
Join A Micro-Climate Group On Facebook For These Alerts – Click Here To Find Your Location Served By SCWF Today!
10 mile rule:  These alerts issued on this site means that within your zone and 10 miles from you will see the event forecast for.  You may or may not see the event but it means you are in the zone or 10 miles from where someone will.
Forecaster: KM