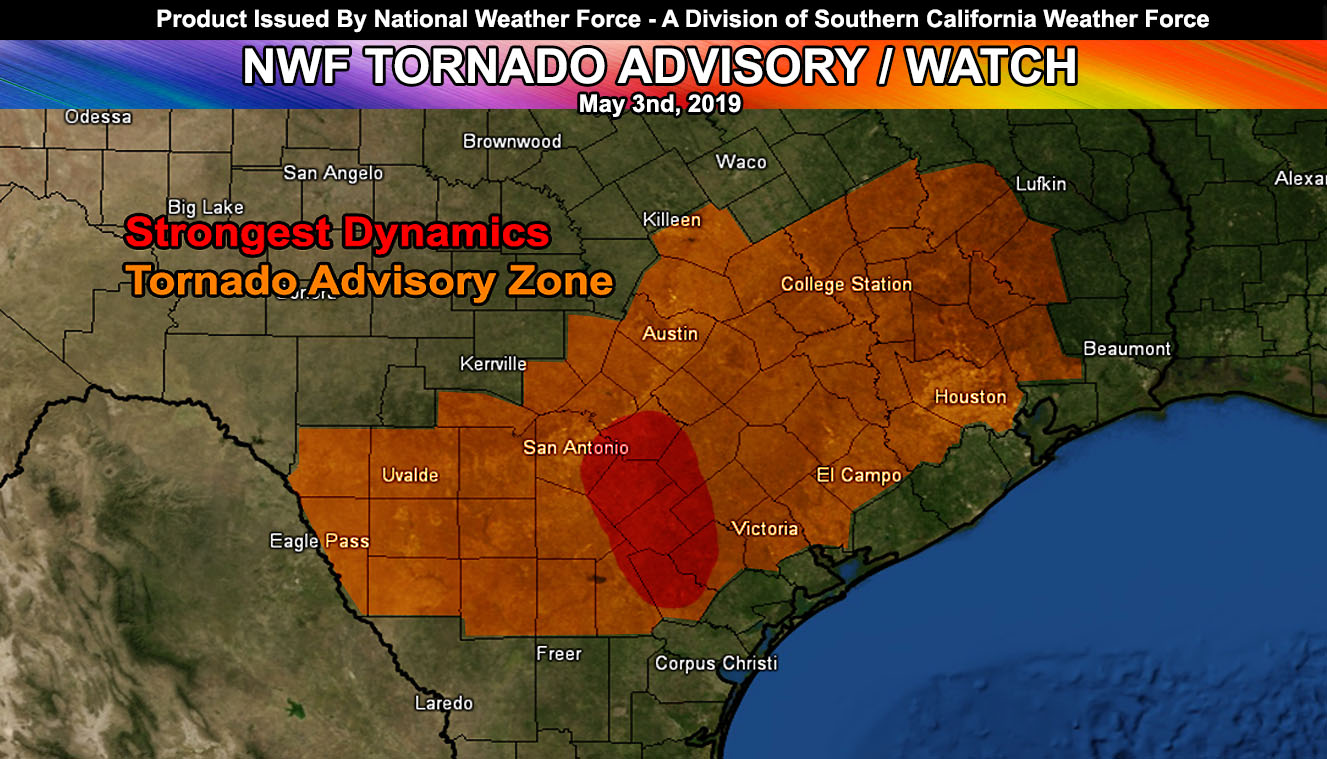 National Weather Force has issued a Tornado Advisory with an embedded watch for the risk of tornadoes in South-Central to Southeast Texas today, with the strongest dynamics in the San Antonio areas.  Read on for details.
At the surface, surface convergence extends from Southeast Texas westward over the San Antonio zones and further westward toward the Rio Grande River.  This convergence boundary will be the focus spot for the development of thunderstorms by early this afternoon.  Shear will be on the increase in the low levels through the later afternoon and evening hours in the watch area.
In the upper levels, there will be a very compact area of vorticity advection moving through.  This is showing up as an extremely powerful upper divergent profile and with this will come fast surface pressure drops with the base of the storms.  This will work with the shear to produce the risk of tornadoes.
The tornado model I developed shows a 'red' value near the San Antonio areas and on the image, in this article, it shows up as a red-shading for the 'most dynamics'.  There is a chance that one of these cells will produce a strong tornado risk in this region with this event.  The upper divergence, vorticity advection, shear, strong convergence, and lifting in all levels of the atmosphere is too great to ignore.  Hodographs furthermore show a 'hook' like shape with no VBV and thus tornadogenises will be easy to come by.
The watch will expire later tonight as the storms move off to the east/southeast.