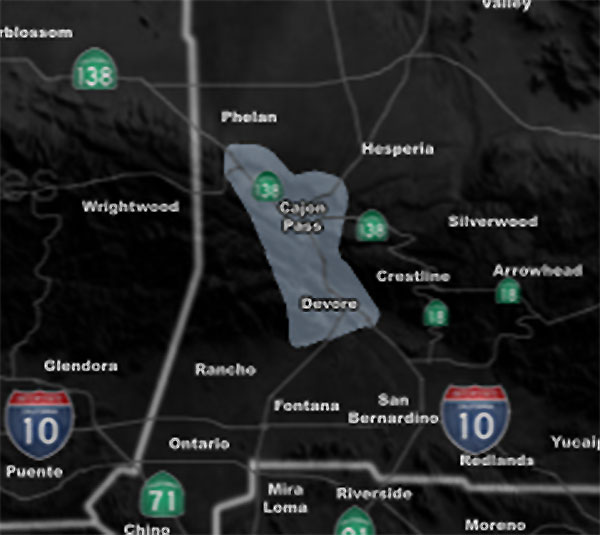 Issued Zones:  The Cajon Pass …
Site:  Southern California Weather Force has issued a Dense Fog Advisory effective Wednesday after 8 pm until Thursday morning at 9 am
Date:  5/8/19 at 1:15pm PT
Forecast: Temperature and dewpoint will meet within the pass again as it did on Tuesday night into this morning.  The fog has lifted for the most part today, but it will return again after 8 pm tonight and be very dense. 

Between the Summit and the split, we will have less fog, however, the majority of the pass will have very dense fog.  At the split, even a bit after that will also have dense fog. 

The fog model below is where most fog will be.  The Fog Model is a custom developed model here at Southern California Weather Force for the region.
EMAIL ALERTS:  Get these to your e-mail by upgrading to a full member.  It pays for itself in just ONE weather event:  Click Here To Learn More
Additional Models:  Visit the main site to see what was updated in terms of rain/snow/flood risk and more – Click Here
Join A Micro-Climate Group On Facebook For These Alerts – Click Here To Find Your Location Served By SCWF Today!
10 mile rule:  These alerts issued on this site means that within your zone and 10 miles from you will see the event forecast for.  You may or may not see the event but it means you are in the zone or 10 miles from where someone will.
Forecaster: KM