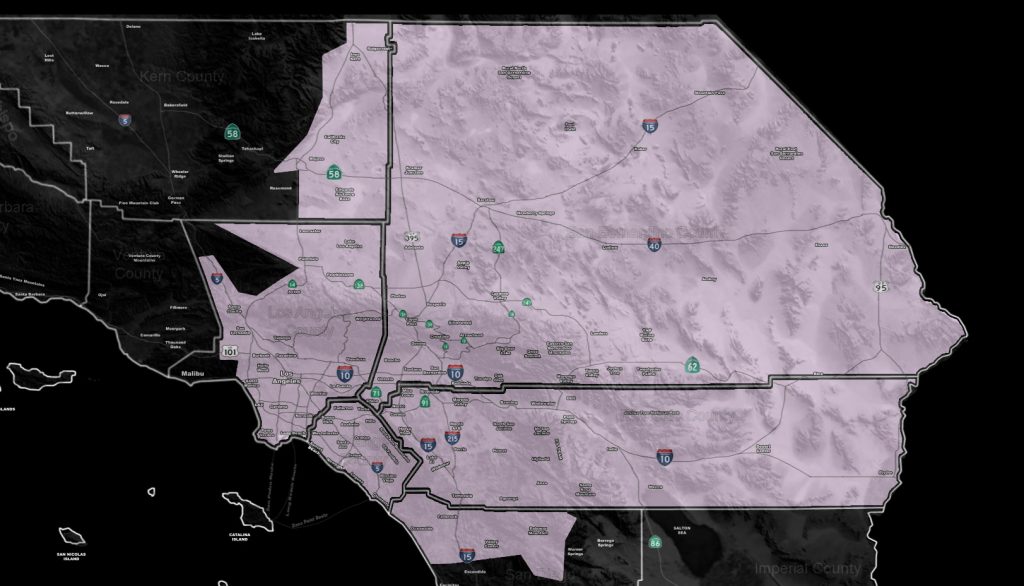 Issued Zones:  Metro Los Angeles County … Orange, The Inland Empire … Northern San Diego County … All Desert zones excluding Imperial and San Diego County …Includes Las Vegas …
Site:  Southern California Weather Force has issued a Lightning Watch effective now through this evening …
Date:  5/22/19 at 9:35am PT
Forecast: A powerful cold core low will enter the forecast region today, cutting the forecast area in half.  However, that half that will be cut from dry to wet will be infested with thunderstorms, almost too many to count is what I am going to go with. 

Numerous lightning strikes are set to hit the Los Angeles, Orange, Inland Empire, Neighboring Mountain and Desert Regions, and even as far south as Northern San Diego County around Fallbrook.  These storms will form anywhere in the watch area. 

Because of the 10 mile rule, I've extended it to LAX and the OC coast.  The convergence boundary in the metros will be along the Los Angeles and San Bernardino Mountains and shove southward through the rest of the watch area from there. 

Very potent and dynamics atmosphere and with the May sun-angle… we will have the chance of hail out there too.

I will be having live radar/satellite/lightning detection and some audio on the SCWF Facebook Page, Join Today – https://www.facebook.com/scweatherforce

EMAIL ALERTS:  Get these to your e-mail by upgrading to a full member.  It pays for itself in just ONE weather event:  Click Here To Learn More
Additional Models:  Visit the main site to see what was updated in terms of rain/snow/flood risk and more – Click Here
Join A Micro-Climate Group On Facebook For These Alerts – Click Here To Find Your Location Served By SCWF Today!
10 mile rule:  These alerts issued on this site means that within your zone and 10 miles from you will see the event forecast for.  You may or may not see the event but it means you are in the zone or 10 miles from where someone will.
Forecaster: KM