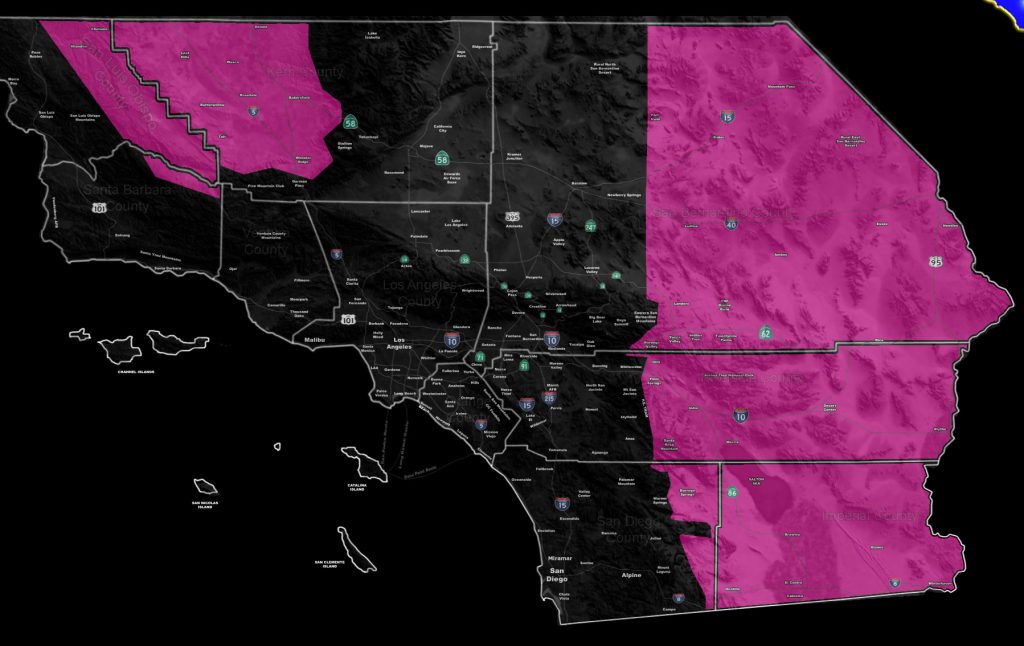 Issued Zones:  All Low Deserts … Morongo Basin to NE SBD Deserts … Kern/SLO Valley …
Site:  Southern California Weather Force has issued a High Heat Warning effective Sunday through This Week …
Date:  6/8/19 at 7:20pm PT
Forecast: Temperatures will peak Monday – Wednesday with 110-115F easily in the Low Deserts and Bakersfield 105-110.
Onshore flow returns after Wednesday for a drop in temperatures, however, because it is Mid-June, the sun angle will ALWAYS heat the deserts up.
This is not a regional heatwave yet as there is no sign of the 'monsoon ridge' building in, which is the yearly heatwave that reaches the coast as well … just before the monsoon pattern starts.
1. Hotter Inland this go around than at the coast.
2. Warning level heat in Bakersfield/Low Deserts
3. Fire Weather Hazard mainly Sunday with offshore winds/flow
4. No sight of monsoon pattern or actual regional pro-longed heatwave status with humidity.
EMAIL ALERTS:  Get these to your e-mail by upgrading to a full member.  It pays for itself in just ONE weather event:  Click Here To Learn More
Additional Models:  Visit the main site to see what was updated in terms of rain/snow/flood risk and more – Click Here
Join A Micro-Climate Group On Facebook For These Alerts – Click Here To Find Your Location Served By SCWF Today!
10 mile rule:  These alerts issued on this site means that within your zone and 10 miles from you will see the event forecast for.  You may or may not see the event but it means you are in the zone or 10 miles from where someone will.
Forecaster: KM