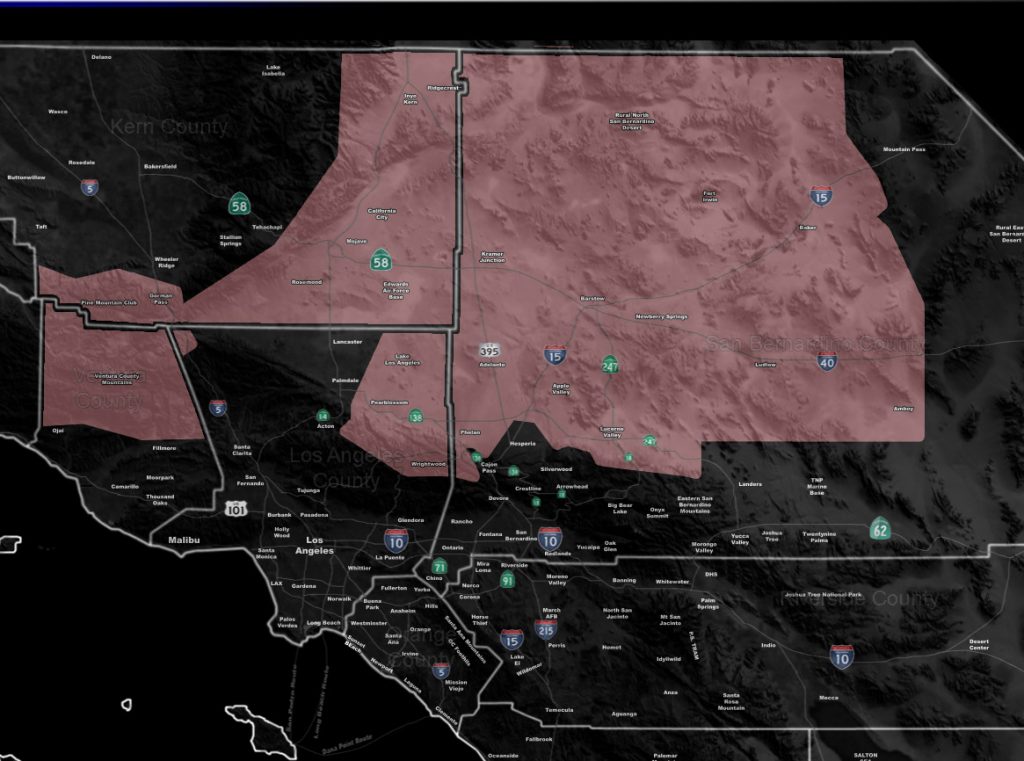 Issued Zones:  High Desert … Kern Desert … Western LA Desert Lake Los Angeles … Ventura Mountains … Mt Pinos to PMC/LOTW forecast area … Eastern slopes of the Tehachapi Mountains …
Site:  Southern California Weather Force has issued a Thunderstorm Watch effective now through this evening …
Date:  9/3/19 at 10:40am PT
Forecast: Another day of thunderstorms is expected across the High Desert, Kern Deserts, The Eastern Slope Of The Tehachapi Mountains and even an isolated pop-up for the Mt. Pinos Region near PMC and LOTW. 

The new algorithm of the monsoon thunderstorm forecast model shows severe areas popping up as we have no debris clouds today.  Areas from Wrightwood along the El Mirage Convergence Zone signals that Hesperia will be left out and you would need to travel a bit north to Apple Valley to be closer to anything later on … The 'U' shape hole surrounding the Cajon Pass is very prominent. 

Development is expected in the Ridgecrest forecast area as well as the Fort Irwin Military Installation… Storms today will have hail, gusty winds, and heavy rain… at times a flood issue …

This is a diurnal event, meaning storms will only be around during the day.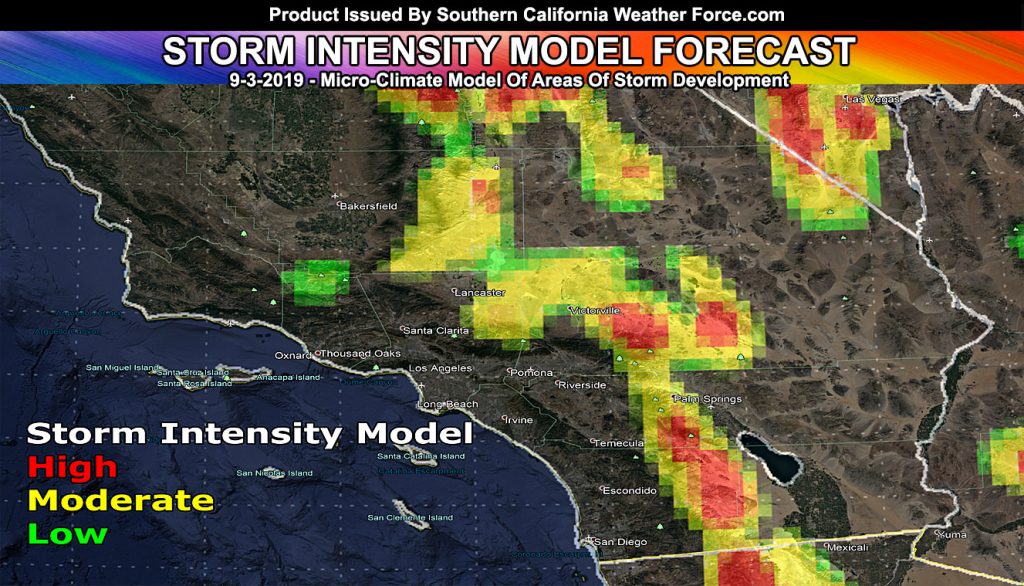 EMAIL ALERTS FOR THESE PRODUCTS!:  Click this link to find out how you can be a full member and get these and NOT wait for Facebook posts! –
https://www.facebook.com/scweatherforce/posts/2330907320516710
Join A Micro-Climate Group On Facebook For These Alerts – Click Here To Find Your Location Served By SCWF Today!
10 mile rule:  These alerts issued on this site means that within your zone and 10 miles from you will see the event forecast for.  You may or may not see the event but it means you are in the zone or 10 miles from where someone will.
Forecaster: KM