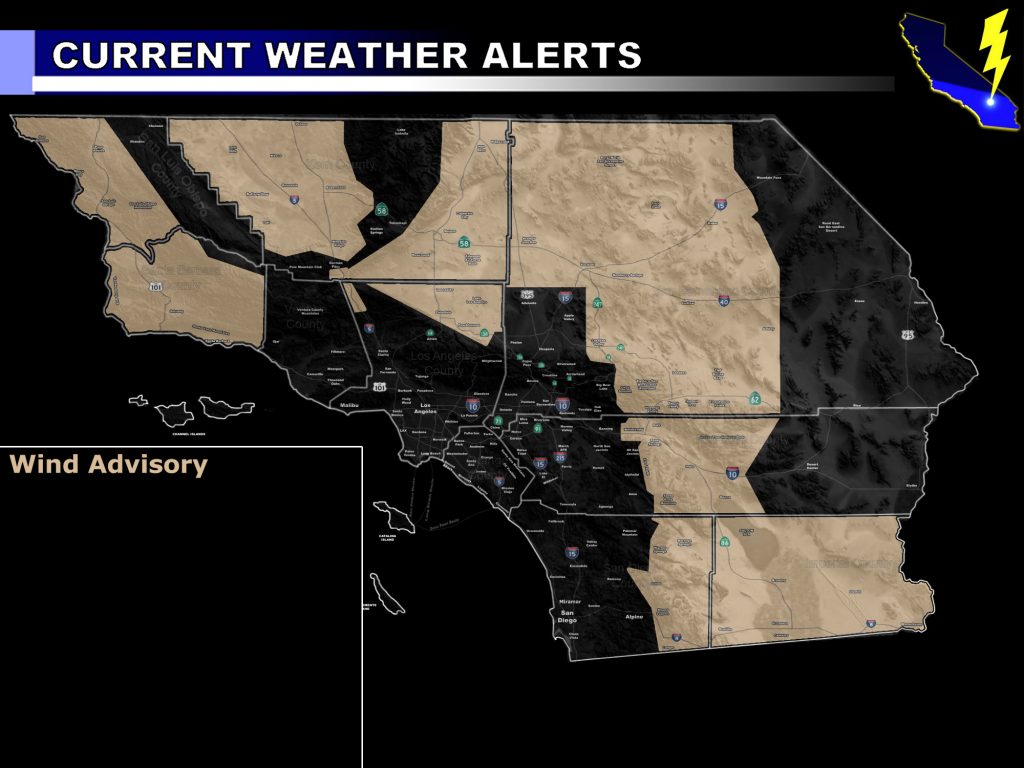 Issued Zones:  Kern/LA Desert … Barstow/Lucerne/Baker/29 Palms Marine Base … JTNP/Whitewater/Coachella Valley … Eastern slopes of the RIV/San Diego Mountains … All of Imperial County … Western SLO County … Santa Barbara County … Kern Valley … San Diego Deserts …
Site:  Southern California Weather Force has issued a Wind Advisory effective now for Saturday into Saturday night …
Date:  9/6/19 at 9:55am PT
Forecast: The first trough moving into California of the Fall 2019 Season will be a dry one and thus because of this it'll bring cooler air with it.  As Saturday evening and overnight hits, wind gusts in the advisory zones will be from 30-40 mph with some isolated 50 mph gusts expected on the eastern slopes of the mountain regions. 

This same trough is responsible for effectively ending the monsoon season.  However, just because monsoon season is ending does not mean our shower/thunderstorm risk will end this month. 

As stated in many previous updates, I said that this season's troughs will suck up tropical moisture from the south this season, therefore the risk still remains.  We already saw my forecast come true this last week with the thunderstorms across the region, even as far west as Bakersfield. 

So… this is a taste of the fall troughs and a return on Saturday evening/night for the nominal mtn/desert winds.  Winds will also hit the Vandenberg/SLO and Santa Barbara zones then due to a northwest flow behind the trough.

Join A Micro-Climate Group On Facebook For These Alerts – Click Here To Find Your Location Served By SCWF Today!
10 mile rule:  These alerts issued on this site means that within your zone and 10 miles from you will see the event forecast for.  You may or may not see the event but it means you are in the zone or 10 miles from where someone will.
Forecaster: KM