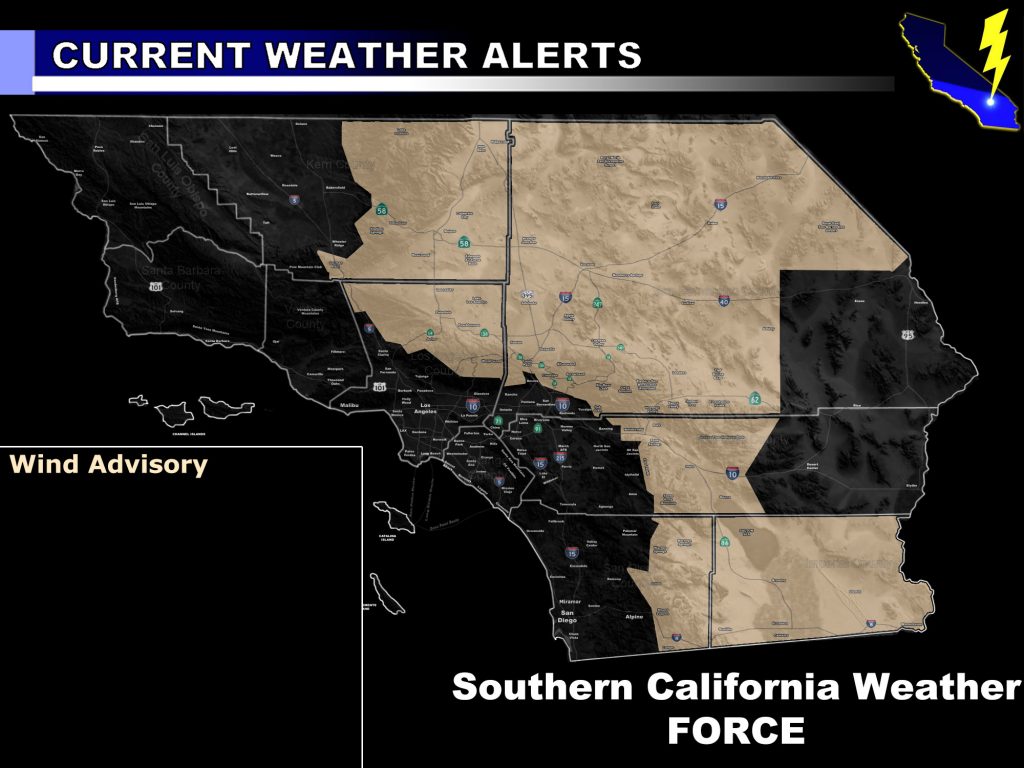 Issued Zones:  All mountain areas … Antelope Valley, Kern Desert, High Desert Metro, Travels To Vegas, Morongo Basin, Coachella Valley, San Diego Desert, and Imperial Desert …
Site:  Southern California Weather Force has issued a Wind Advisory effective now for Monday into some of Tuesday …
Date:  9/13/19 at 5:20pm PT
Forecast: A sub-tropical jet from the outflow of what will be Hurricane Kiko far south of here will hook up with a polar jet from a trough of low pressure that will bring thunderstorms to the Pacific Northwest.  This trough is scheduled to maximize over Southern California later Monday into Monday night with a south-southwest flow aloft. 

This means that all mountain areas will see the gusty winds as well as the desert zones, including the Metro High Desert areas. 

Wind gusts of 35-50 mph will be likely with this going into some of Tuesday as well.  Due to the lack of rainfall in the area, blowing sand and dust will be likely …

EMAIL ALERTS FOR THESE PRODUCTS!:  Click this link to find out how you can be a full member and get these and NOT wait for Facebook posts! –
https://www.facebook.com/scweatherforce/posts/2330907320516710
Join A Micro-Climate Group On Facebook For These Alerts – Click Here To Find Your Location Served By SCWF Today!
10 mile rule:  These alerts issued on this site means that within your zone and 10 miles from you will see the event forecast for.  You may or may not see the event but it means you are in the zone or 10 miles from where someone will.
Forecaster: KM