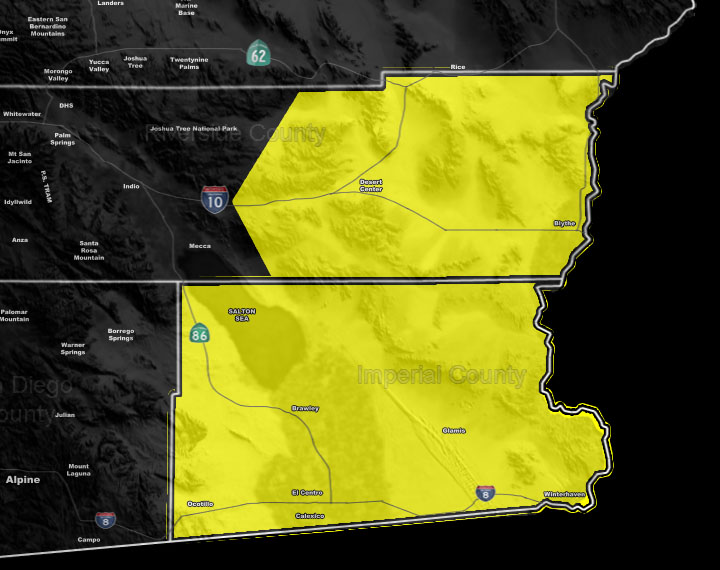 Issued Zones:  Eastern Riverside County … Imperial County …
Site:  Southern California Weather Force has issued a Severe Thunderstorm Watch effective Wednesday …
Date:  9/24/19 at 4:30pm PT
Forecast: An upper level cutoff low will start moving north from the Northern Gulf Of California on Wednesday morning and move over Southwestern Arizona, putting an easterly flow into the watch area. 
This means that upper divergence/instability/shear within the northern sector of the system will provide very strong lift and thus damaging winds, torrential downpours, frequent lightning, and large hail will be possible on Wednesday, mainly from later morning till evening … Be advised … it is not a good day for Glamis …

EMAIL ALERTS FOR THESE PRODUCTS!:  Click this link to find out how you can be a full member and get these and NOT wait for Facebook posts! –
https://www.facebook.com/scweatherforce/posts/2330907320516710
Join A Micro-Climate Group On Facebook For These Alerts – Click Here To Find Your Location Served By SCWF Today!
10 mile rule:  These alerts issued on this site means that within your zone and 10 miles from you will see the event forecast for.  You may or may not see the event but it means you are in the zone or 10 miles from where someone will.
Forecaster: KM