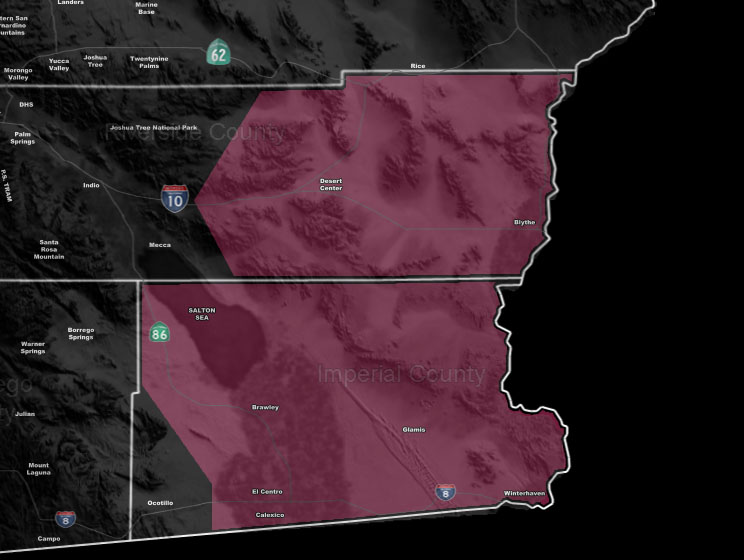 Issued Zones:  Eastern Riverside Deserts … Imperial County …
Site:  Southern California Weather Force has issued a Weather Advisory for showers or thunderstorms effective this evening through Wednesday morning …
Date:  9/24/19 at 11:30am PT
Forecast: A cutoff low that is meandering over the Northern Gulf of California.  The air quiet today because the zone is under negative vorticy advection and this will change from this evening into the overnight hours through Wednesday morning towards sunrise as an area of positive vorticy advection moves in out of the east, generating lift and the ingredients for showers or thunderstorms in the advisory area. 

A far worse event is set to hit on Wednesday so this will need to be monitored and an upgraded convective watch will be issued then …

EMAIL ALERTS FOR THESE PRODUCTS!:  Click this link to find out how you can be a full member and get these and NOT wait for Facebook posts! –
https://www.facebook.com/scweatherforce/posts/2330907320516710
Join A Micro-Climate Group On Facebook For These Alerts – Click Here To Find Your Location Served By SCWF Today!
10 mile rule:  These alerts issued on this site means that within your zone and 10 miles from you will see the event forecast for.  You may or may not see the event but it means you are in the zone or 10 miles from where someone will.
Forecaster: KM