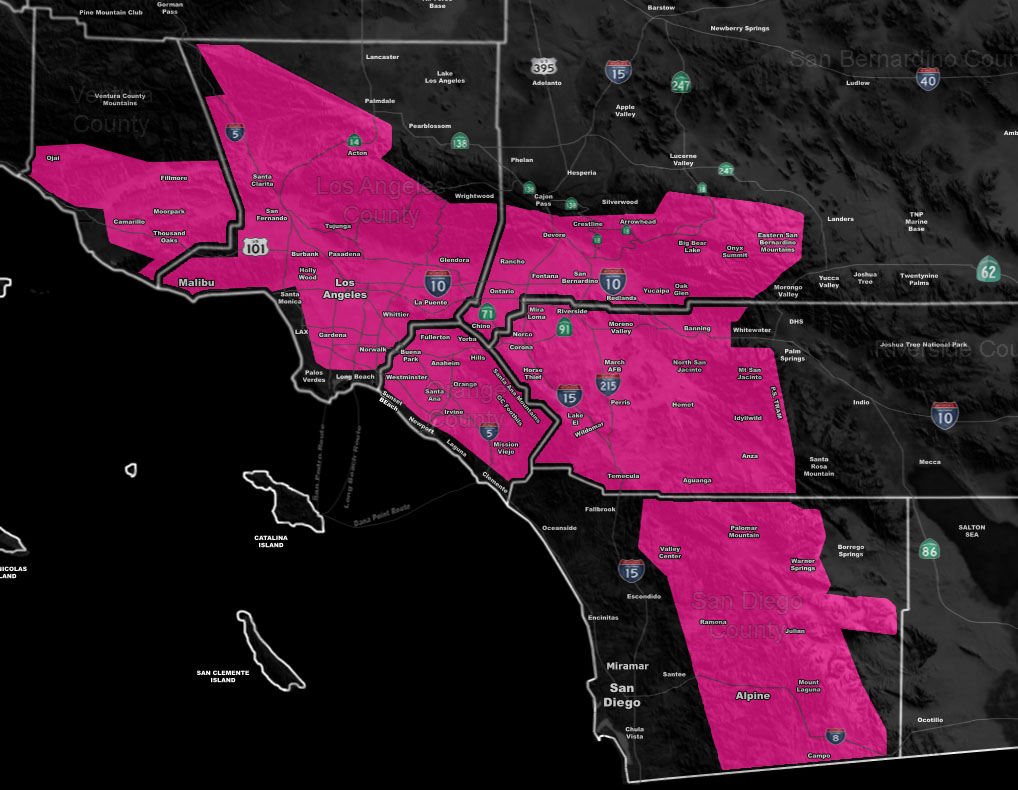 Issued Zones:  Basin/Valley zones of VT/LA/OC/IE … San Diego, San Bernardino, Riverside Mountain/Foothill zones …
Site:  Southern California Weather Force has issued a Fire Weather Warning effective Thursday through The Weekend into Early This Next Week … A prolonged period …
Date:  10/15/19 at 5:30pm PT
Forecast: This fire weather warning is for weak Santa Ana Winds, dry air, and warm temperatures through the effective period above.   Starting on Thursday, a Pacific trough will make a glancing blow to Southern California and bring High Winds to Gorman where my High Wind Warning is.  The winds will weaken in strength as they move into the SCV/SFV later on Thursday into Friday morning with 30 mph gusts likely.

This will not be a Santa Ana Wind Pattern and is a mild variation of the I-5 Corridor Winds you get in those two locations.

By Friday however, the flow turns from NW to SE into the Santa Ana Wind Pattern of NE to SW and this is when the Fire Weather Warning will start as the mild 30 mph Santa Ana Winds combined with the dry air and warm temperatures for the risk to be elevated.

This is not a strong pattern like previous, but because of the combination of wind/moisture/temp, I've decided the Fire Weather Warning is the best option for this.  Those of you in the Los Angeles Basin will not see the winds, however with combined warm temperatures and low humidity you are also included in this as well as anyone in the Inland Empire in the colored zone within the alert map.

Another weak offshore flow will hit over the weekend, keeping dry/warm air in the region through the beginning of this next week.  This is a prolonged weak offshore event.

Seeing this from the Facebook groups?  Get these in your e-mail today for the discount that will NOT last long – Click here
Join A Micro-Climate Group On Facebook For These Alerts – Click Here To Find Your Location Served By SCWF Today!
10 mile rule:  These alerts issued on this site means that within your zone and 10 miles from you will see the event forecast for.  You may or may not see the event but it means you are in the zone or 10 miles from where someone will.
Forecaster: KM