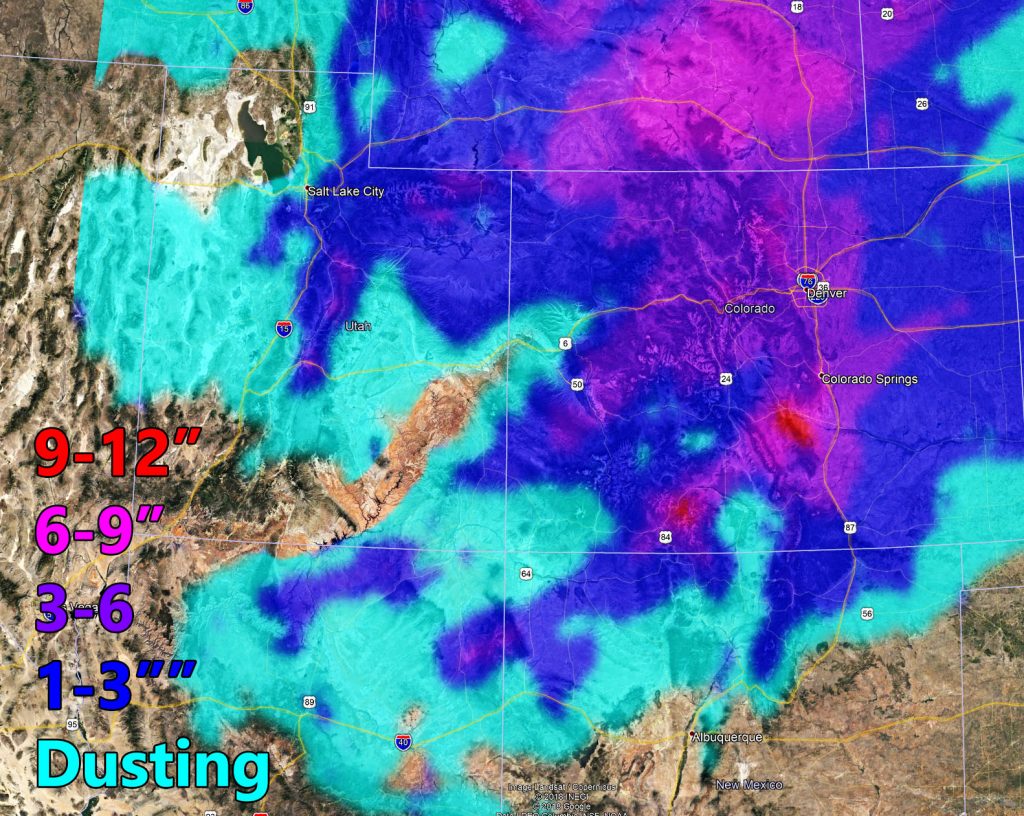 Click the image for a larger version.
A 'winter storm' will bring another round of snowfall for the Rocky Mountain States this evening into Sunday for Southern WY, Sunday into Monday for CO, and Monday for Northern New Mexico.
Winter Storm Warning criteria is the 6-9 shading while the 3-6″ shading is Winter Weather Advisory criteria.  Find your area on the map provided.
NOTE: This is the SCWF Website but it is being used for national updates until a suitable national website can be developed for you. 
Your Facebook Page to join for this update is linked here –  https://www.facebook.com/NorthernRockyMountainWeatherForce/
Reading for another state? Find your region I serve here – https://www.facebook.com/…/a.6435502791214…/1544547759021716