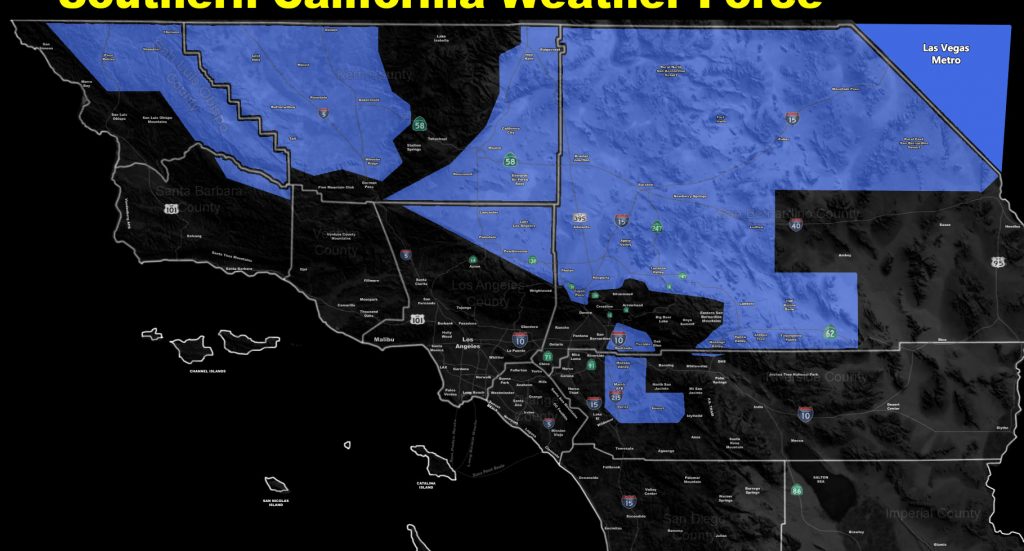 Issued Zones:  High Desert … Kern/LA Desert … Kern Valleys … San Luis Obispo Valleys … Yucaipa/Redlands/Moreno Valley/Perris/Hemet … Las Vegas …
Site:  Southern California Weather Force has issued a Freeze Watch effective Tuesday night through Friday morning …
Date:  10/28/19 at 8:05am PT
Forecast: An arctic air mass is set to hit the Western United States over the Rocky Mountains Tuesday through Friday morning and this will bring an offshore wind pattern into the area.  This cold air advecting in from the Great Basin will bring temperatures in the entire Freeze Warning area to 32 and below. 

There is a very good chance a Hard Freeze will set-up for some High Desert areas, but most certainly the High Desert populated metro zones of the Victor Valley and Lancaster. 

Please use the SCWF model below to find your area's concern.  Remember, a Hard Freeze means that you need to take your home/business piping precautions.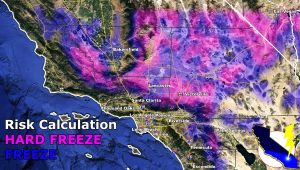 Seeing this from the Facebook groups?  Get these in your e-mail today for the discount that will NOT last long – Click here
Join A Micro-Climate Group On Facebook For These Alerts – Click Here To Find Your Location Served By SCWF Today!
10 mile rule:  These alerts issued on this site means that within your zone and 10 miles from you will see the event forecast for.  You may or may not see the event but it means you are in the zone or 10 miles from where someone will.
Forecaster: KM