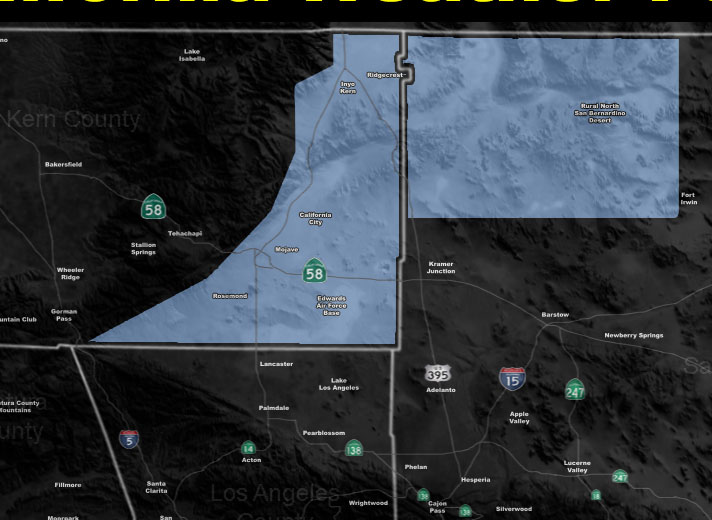 Issued Zones:  Kern Deserts …
Site:  Southern California Weather Force has issued a Winter Storm Watch effective now for Thursday …
Date:  11/25/19 at 4:40pm PT
Forecast: A strong storm system will move through on Wednesday and Thursday.  However, as Wednesday night moves along we will see some clearing in the Kern Desert areas.  The clearing ahead of Thursday's front will make for what is called cold-air damming.

This cold-air damming effect means that freeze temperatures to start on your Thursday will result in moisture over-running that air and the moisture associated with the southwest to northeast sweeping warm-front will result in lower snow levels.

My calculations are around 3,000 FT, which does put the Kern Desert cities, including Edwards AFB within the snow chance zone on your Thursday.  This will be rather brief, but if over-running is slightly colder than expected, we could see a couple inches in spots.  Regardless, snowflakes will be flying out there then.

Join A Micro-Climate Group On Facebook For These Alerts – Click Here To Find Your Location Served By SCWF Today!
10 mile rule:  These alerts issued on this site means that within your zone and 10 miles from you will see the event forecast for.  You may or may not see the event but it means you are in the zone or 10 miles from where someone will.
Forecaster: KM