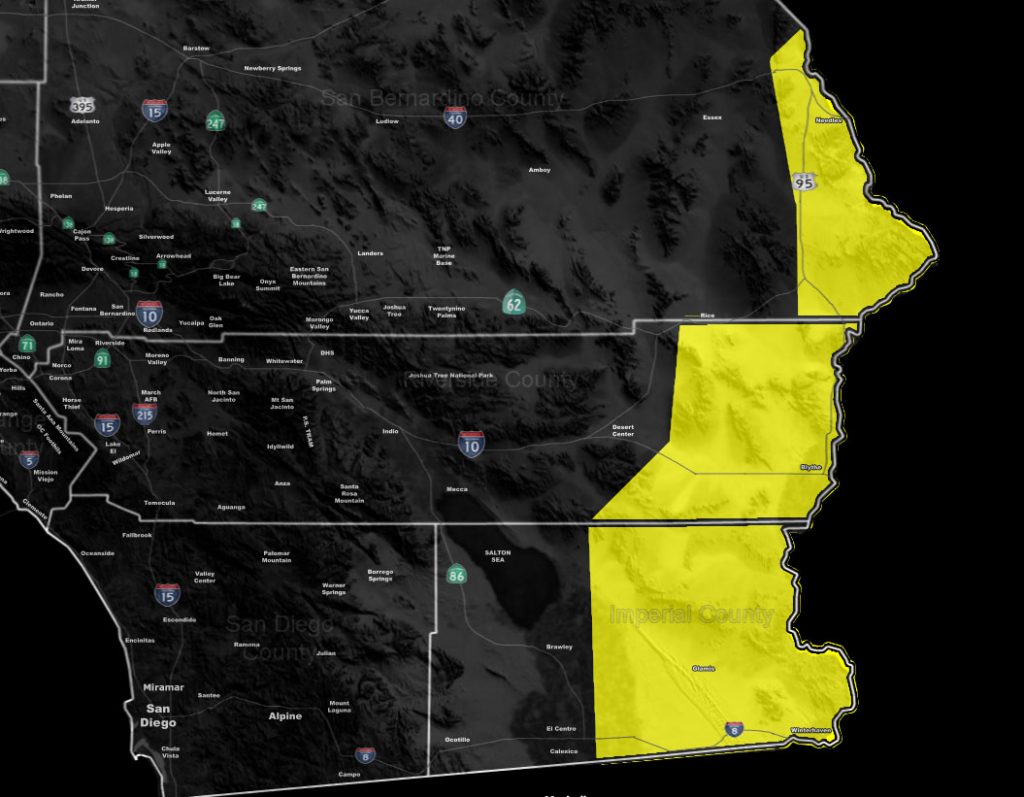 Issued Zones:  Eastern Imperial, Riverside, San Bernardino Deserts …
Site:  Southern California Weather Force has issued a Severe Thunderstorm Watch effective now through this evening …
Date:  11/28/19 at 7:40am PT
Forecast: The deep-layer moisture has impacted the Los Angeles zones on Thanksgiving morning and the surface boundary will move into the Low Deserts in the afternoon/evening hours.  This boundary will be the focus of storm development and some of these storms with added instability ahead of the advancing upper low will bring the risk of severe thunderstorms with hail, damaging winds, and even that chance of tornado dynamics added in. 
This will quickly develop and move east into Arizona later this evening, which will include Yuma.
This is a Glamis impact …
Join A Micro-Climate Group On Facebook For These Alerts – Click Here To Find Your Location Served By SCWF Today!
10 mile rule:  These alerts issued on this site means that within your zone and 10 miles from you will see the event forecast for.  You may or may not see the event but it means you are in the zone or 10 miles from where someone will.
Forecaster: KM