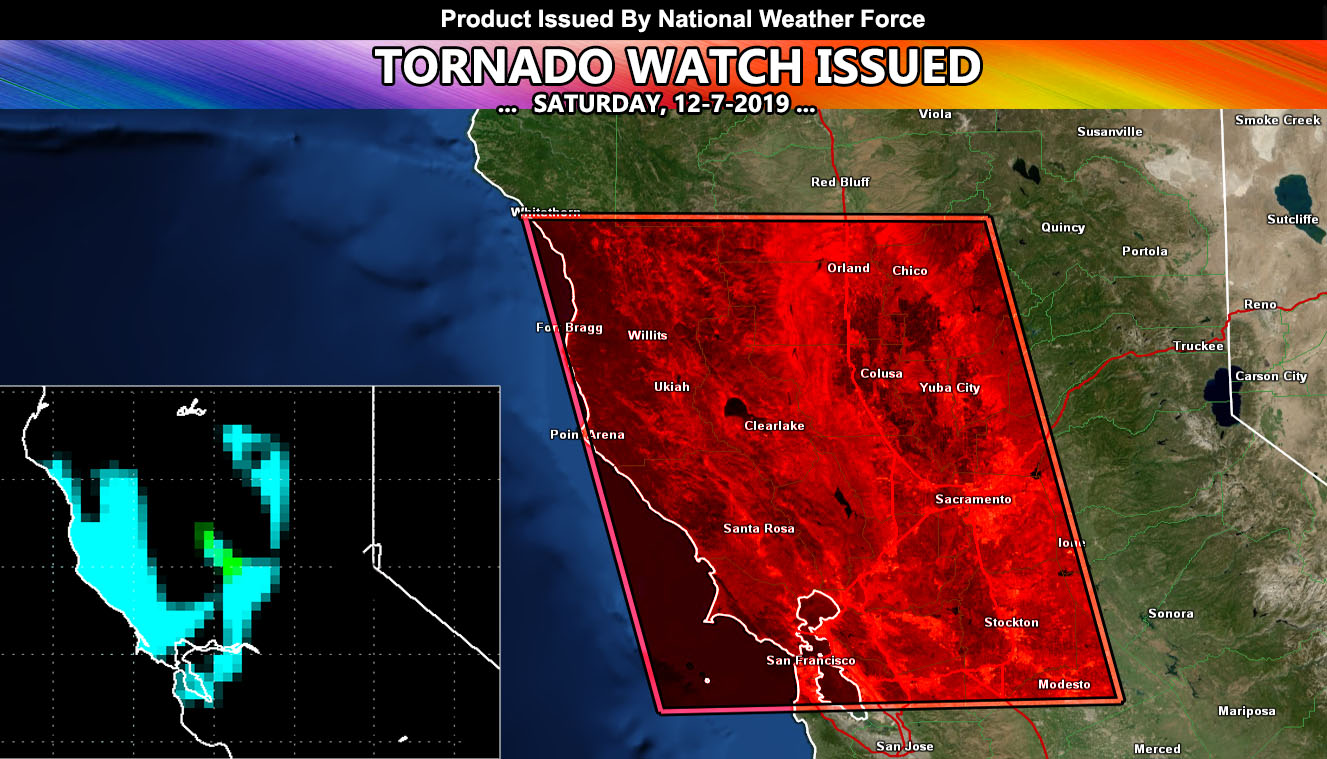 National Weather Force has issued a Tornado Watch for portions of the San Francisco Bay area, northeast to the Sacramento Valley, centering Colusa.
The tornado forecast model here at National Weather Force is pegging a large area of weak tornado dynamics with a frontal zone coming in this afternoon through evening, starting at the coast and moving eastward through the watch area.  The model's light blue value is for very very weak dynamics and spin-ups possible, which is quite common in these areas.  The lighter green however is where the dynamics come better together, including the southerly flow for good low-level veering in the Sacramento Valley.  The targeted area based off this is Sacramento to Colusa, alng I-5 … so if you are a weather spotter then this is the area to be in.
In addition to the tornado watch, damaging winds, hail, torrential downpours, and lightning will accompany this frontal zone today.
NOTE: This is the SCWF Website but it is being used for national updates until a suitable national website can be developed for you. 
Your Facebook Page to join for this update is linked here – https://www.facebook.com/WesternWeatherForce/
Reading for another state? Find your region I serve here – https://www.facebook.com/…/a.6435502791214…/1544547759021716