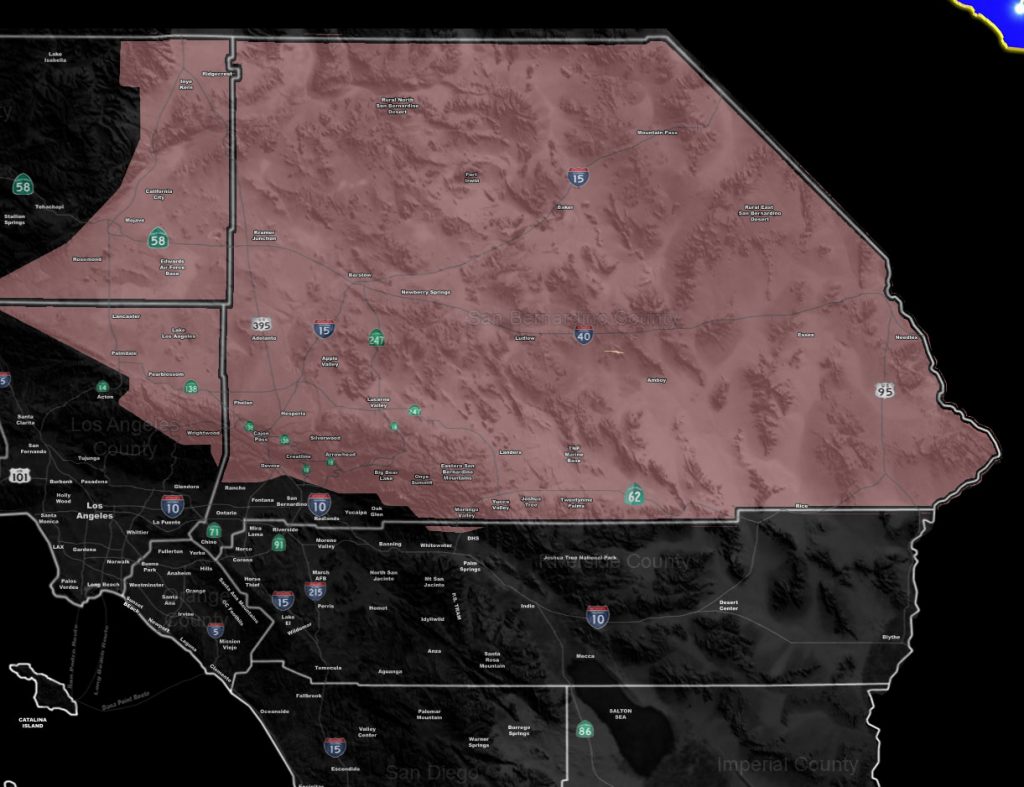 Issued Zones:  Antelope Valley … Kern Desert … All San Bernardino County Deserts … Northern slopes of the Los Angeles / San Bernardino Mountains … The Cajon Pass …
Site:  Southern California Weather Force has issued a Thunderstorm Watch effective now through today …
Date:  4/29/19 at 6:15 am PT
Forecast: As per the article yesterday (Click Here To Read That), Thunderstorm wording was in the entire High Desert region for this system as you would not be in a dry slot like the LA/OC/IE/SD Metros would be in.

Thunderstorms are ongoing in parts of the watch area, however, this watch is for an increase in population zones receiving a direct hit with thunderstorms today, from this morning, increasing over the afternoon, and ending from west to east through the later evening hours.

Thunderstorms will eventually move on the backside of the cutoff system from northwest to southeast and this will impact along the eastern slopes of the Kern County Mountains and push into the adjacent desert areas of LA/Kern County, including Ridgecrest, Edwards AFB, and the Antelope Valley zones.

Convergence, later on, would ignite the El Mirage Convergence Zone along and west of I-15 over KVCV Airport Adelanto.  This is similar to the 'monsoon season location' where that zone goes up and the storms sometimes blow eastward into the populated Victor Valley zones, north to Barstow, including the Cajon Pass areas.

Expecting over 90% of this watch to produce lightning through today, including the 29 Palms areas on or near Highway 62, east to the CO River Valley needles areas.

If you are traveling to and from Vegas today, expect widespread thunderstorms and gusty winds.  Thunderstorms today could contain some hail and gusty winds… with frequent lightning likely.  When you hear the thunder, go indoors…

Activity in the High Desert will cease tonight …

EMAIL ALERTS:  Get these to your e-mail by upgrading to a full member.  It pays for itself in just ONE weather event:  Click Here To Learn More
Additional Models:  Visit the main site to see what was updated in terms of rain/snow/flood risk and more – Click Here
Join A Micro-Climate Group On Facebook For These Alerts – Click Here To Find Your Location Served By SCWF Today!
10-mile rule:  These alerts issued on this site means that within your zone and 10 miles from you will see the event forecast for.  You may or may not see the event but it means you are in the zone or 10 miles from where someone will.
Forecaster: KM