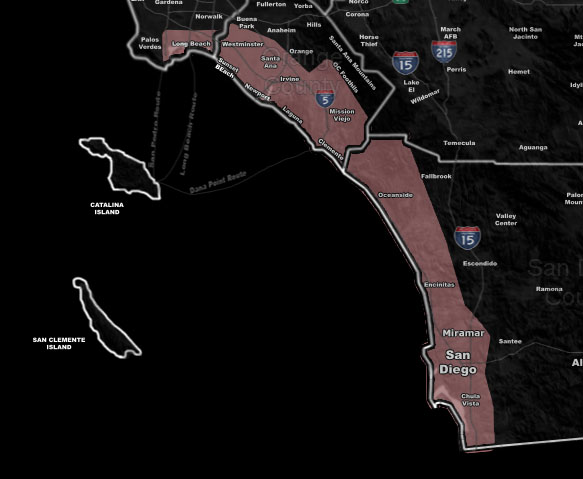 Issued Zones:  Long Beach, Orange County Coast and some inland … San Diego County Coastal …
Site:  Southern California Weather Force has issued a Thunderstorm Watch effective now through noon Friday …
Date:  11/28/19 at 4:30pm PT
Forecast: The SCWF Tornado Watch 001 alert will expire later this evening and we did have some hefty areas of rotation and even a possible small tornado sighting near San Diego proper and Tijuana today.

As the SCWF TW-001 alert expires, continued deep-layer moisture and instability coming off the ocean will continue the threat of thunderstorms and hail tonight until Friday at noon when this Thunderstorm Watch will have expired.

Join A Micro-Climate Group On Facebook For These Alerts – Click Here To Find Your Location Served By SCWF Today!
10 mile rule:  These alerts issued on this site means that within your zone and 10 miles from you will see the event forecast for.  You may or may not see the event but it means you are in the zone or 10 miles from where someone will.
Forecaster: KM